There's an app for everything — cooking, music, even learning to play the pan flute. But are there any good apps for something useful, like… working out, counting calories, being fit, giving you inspiration, apps for the gym? Why, yes, there IS an app for that! I'm a certified gym rat, and I love bringing my iPod Touch to the gym with me. It's loaded with all sorts of helpful apps for the gym… curious about which apps I use? Keep reading! Here are 7 apps to bring to the gym.
---
1

DailyBurn Tracker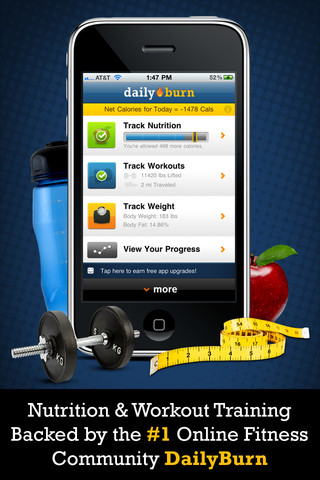 Price: FREE at itunes.apple.com
Track your workouts and your calories with this free, easy to use app. Why is this an app for the gym? Because if you don't bring a tracker app (or at least a notebook), you won't be able to track your progress, and you'll need that to see how far you've come!
2

Nike Training Club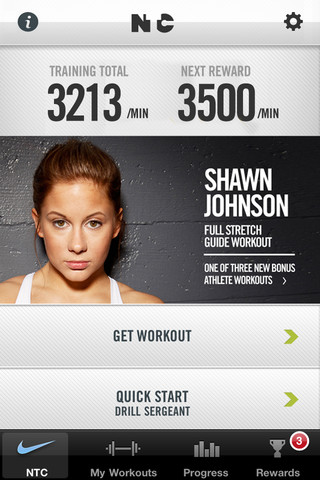 Price: FREE at itunes.apple.com
This is my favorite app for the gym! It features almost 100 customized workouts featuring fitness gurus like Lea Michele and pro athletes like Shawn Johnson. Choose your own fitness level and goals and get fit now!
---
3

Tap & Track Calorie Counter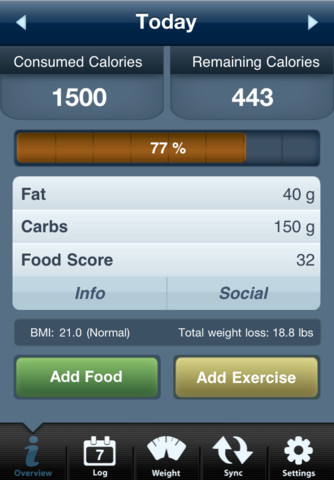 Price: $3.99 at itunes.apple.com
Why would you pay almost $4 for an app that's very similar to the free one from item 1? Because this one's incredibly easy to use. A couple of taps and you've logged the data you need to track your fitness and diet success. This is a very helpful app for the gym!
---
4

Jillian Michaels Slim-down Solution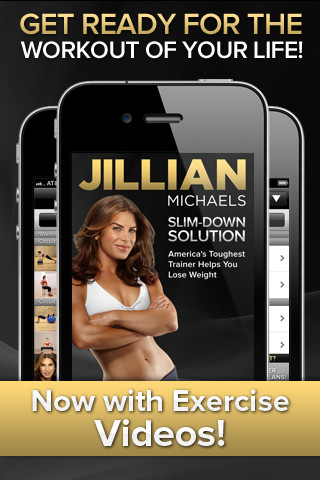 Price: FREE at itunes.apple.com
I try to workout like Jillian's watching — even the thought of her keeps me going! The meal plans are helpful, and I love that the moves she has in her workouts are so easily explained and demonstrated. The demos are the reason I always bring this app to the gym!
---
5

5K Runner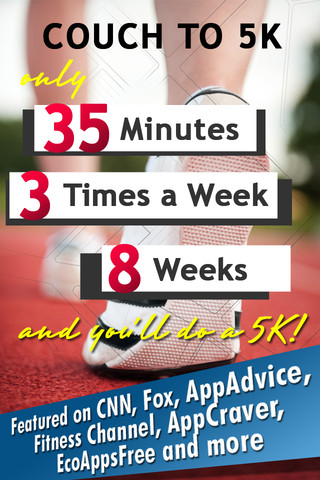 Price: FREE at itunes.apple.com
Go from the couch to running a 5k in just 8 weeks, by running with this app only 3 times a week for 35 minutes. I've used this app myself and I love it! It's one of the apps I always take to the gym… how else would the treadmill be bearable, or as effective?
---
6

Pandora Radio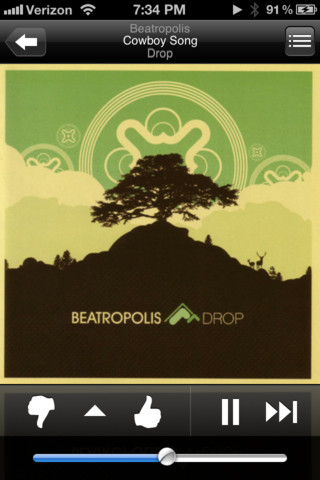 Price: FREE at itunes.apple.com
If your gym offers free WiFi for your iPod, or if you have an iPhone, then this is an app for the gym you have to get! Choose your favorite band, then Pandora will create a custom channel just for you, with loads of songs you'll love, songs to pump you up and keep you motivated all workout long.
---
7

Spotter by Gold's Gym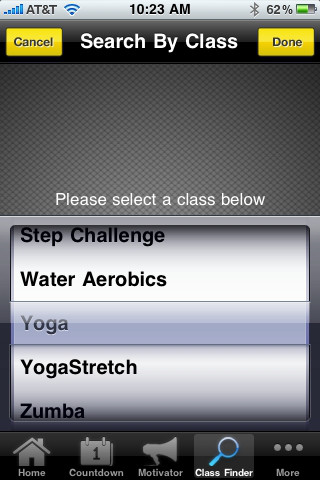 Price: FREE at itunes.apple.com
Even if you're not a member of iconic Gold's Gym, you can still use the free motivation, tracking, and encouragement of this «spotter.» I love the «shake» feature (you shake the device, the app delivers motivation), and the photo «flip book» feature, allowing you to take photos to track your progress.
With these super-helpful apps for the gym, your workouts will be even more efficient and effective — hooray! Which of these apps do you think you'll try first? Or is there another app for the gym you already use and love? Do tell!
Top Image Source: weheartit.com
---
Comments
Popular
Related
Recent