Are You 🤔 Drinking Enough Water 💦 ?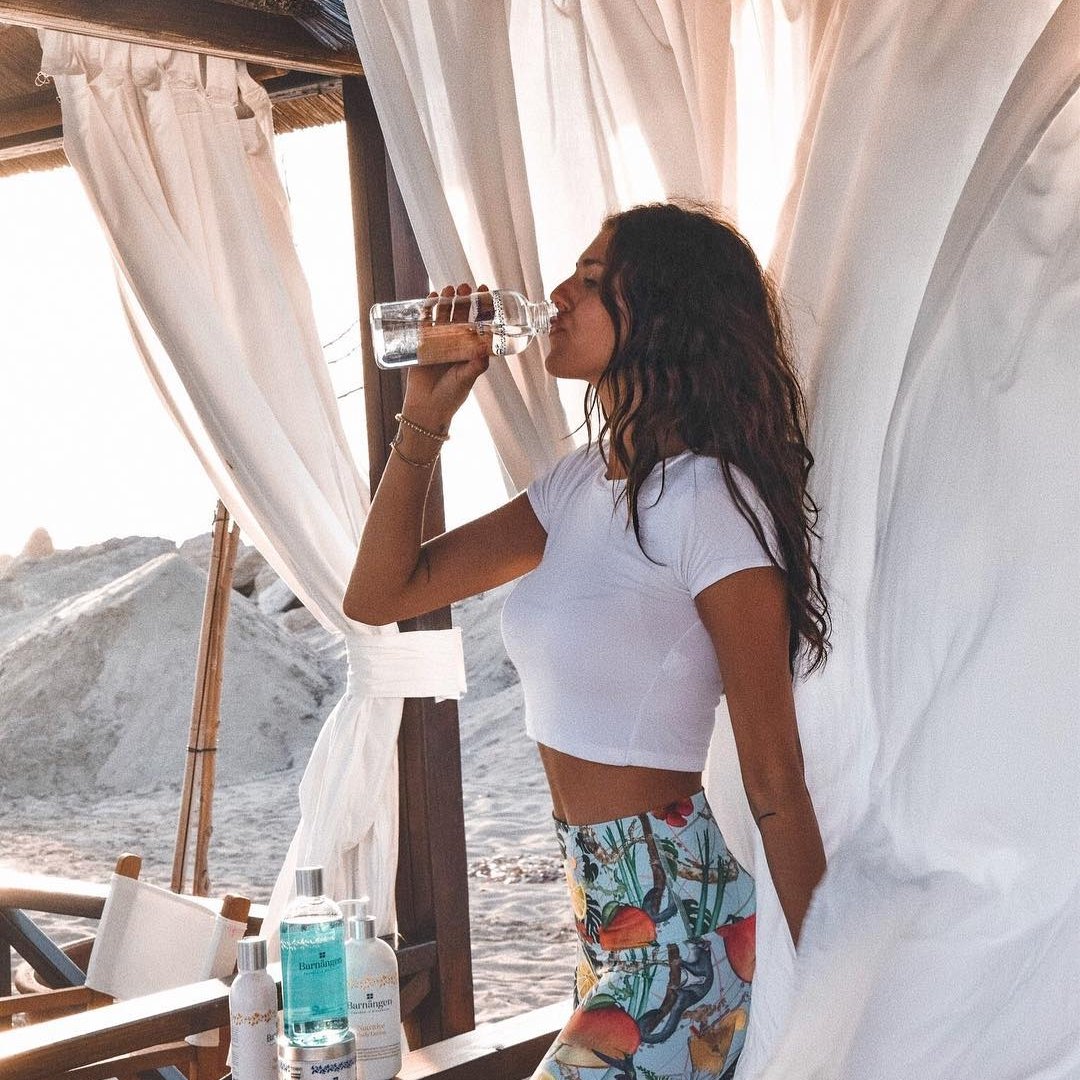 Ever been asked are you drinking enough water? You should feel grateful as there are many people in this world who do not have pure, clean drinking water.
Would you like some tips on getting in enough water every day? YouTuber Rachel of LiveLikeRachel has twenty ideas so you can always answer "yes" next time you're asked, are you drinking enough water
LiveLikeRachel
Published on Mar 17, 2018
Out of all of the tips, I have selected three of my favorites.
1.

Attractive Bottles

Heck, buy them at Dollar Tree in every color. I like the ones with the sturdy spout that is used as a straw, making the water easier to come out.
2.

Flavor

Use some lemon and cucumber.
3.

Carbonation

Drink seltzer water or sparkling water if you just cannot tolerate plain water. Kind of makes the water soda-like.

What I have learned is a new trick from Rachel on learning how to keep track of water consumption throughout the day...the bracelet or rubber band trick. Instead of switching from arm to arm, though, I think I am going to place rubber bands on my wrist/arm, then as I drink, simply remove a rubber band. Once all of the rubber bands are all gone, I have had my drinks for the day. Old school, huh? But it works. Easier than setting timers, tracking online with apps or simply just counting with the possibility of forgetting.

So, this is a crash course in drinking water every day. Summer is fast approaching. Make this the summer the beginning to apply some of these tips to your day!

{{#comments_count}} Show Commnents ({{comments_count}}) {{/comments_count}}