We all want a nice, bright smile so I thought I'd highlight some of the best oral care products to achieve just that! Dental care is important not just for our appearance but to ensure we maintain healthy teeth and gums. According to WebMD, good oral hygiene and oral health are connected to overall health and can help reduce the risk of diseases later in life. Lucky for us, we have a lot of great oral care products that help us attain a healthy mouth and gorgeous teeth, so let's take a look!
---
1

Oral-B Glide Pro-Health Comfort plus Dental Floss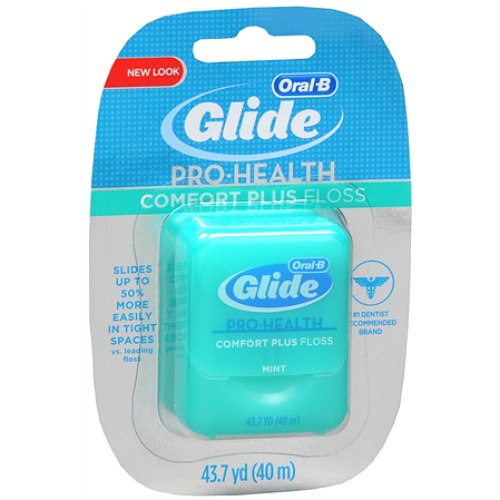 Dental floss is one of the main oral care products that I just can't live without! To me, flossing is a like a massage for your gums and it helps your teeth feel super clean! Floss is an interdental cleanser that helps clean those tight spaces in between your teeth and gums where a toothbrush just can't reach. Dental floss removes plaque, prevents tartar buildup and helps prevent other diseases as well!
---
2

RADIUS Scuba Toothbrush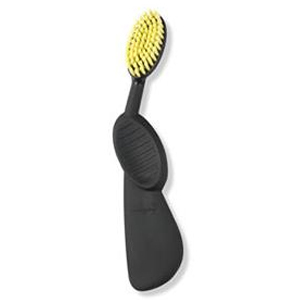 Aside from dental floss, the second most important product in your oral health care set should be a toothbrush. We all have different preferences in terms of the type of toothbrush we use, so it doesn't mean that the Radius is better than other brands. But, the American Dental Association recommends using a toothbrush with their seal of approval as it indicates that the product met their criteria for safe and effective use. To see a list of their recommended dental care products, go to ada.org.
3

VIOlight Zapi UV Toothbrush Sanitizer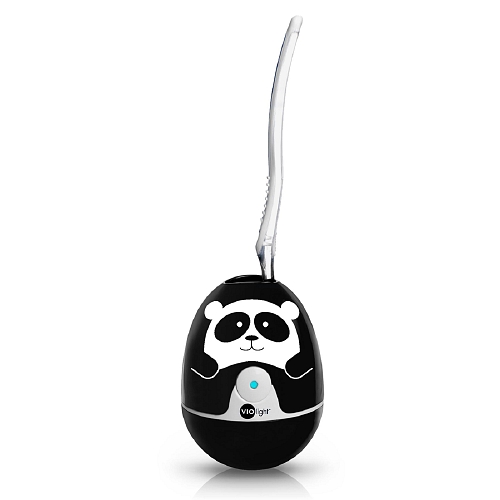 For those who are as meticulous about keeping their toothbrush as clean as their mouth, check out the UV toothbrush sanitizer! This cute little egg-shaped container reduces the exposure of germs and bacteria in your mouth in just a few easy steps. Although toothbrush sanitizers aren't required for proper oral hygiene, they reduce up to 99% of germs, giving you peace of mind and a clean mouth!
---
4

Philips Sonicare FlexCare plus Rechargeable Electric Toothbrush HX6972/10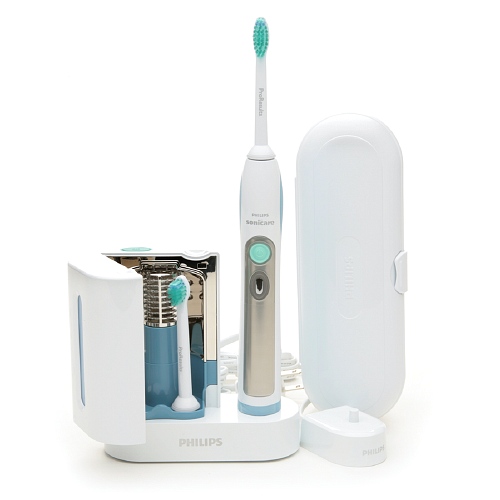 If you ask dentists whether a manual or electric toothbrush is better, most will say an electric toothbrush is best. Electric toothbrushes have been known to clean your teeth more thoroughly, remove plaque better and faster, prevent you from brushing too hard, they're better for the environment and they have timers so you brush for the recommended duration. So, even though they cost a pretty penny, it's a worthy investment!
---
5

WaterPik Ultra Water Flosser, Model WP 100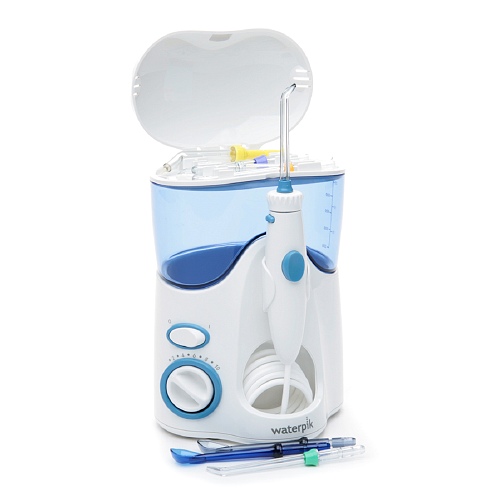 Another option in oral health care for those who don't like flossing the traditional way is to use a Waterpik! A Waterpik cleans your mouth with water pressure to remove bacteria, food and plaque in your mouth. It also helps stimulate the soft tissue in your mouth, reduces the risk of infection and is ideal for those with dental implants, braces or crowns to clean their mouth and soothe irritated gums.
---
6

Biotene Dry Mouth Oral Rinse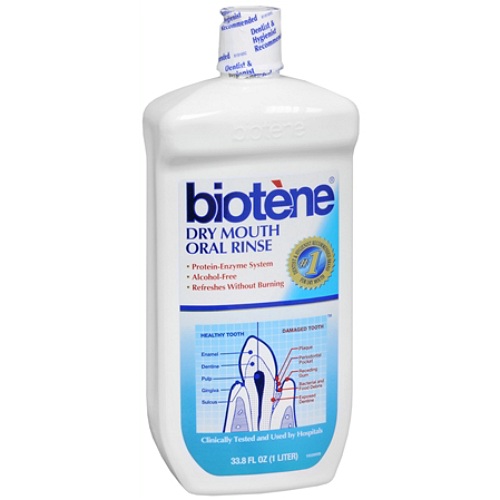 Having a dry mouth can be a common result of many different things, such as a side effect of certain medications or medical treatments, but it can be a dental care problem. A dry mouth can cause an increased risk of gum disease, tooth decay, mouth infections and more. Fight back with a mouthwash made especially for dry mouths-like Biotene, which is said to clean, refresh, relieve dryness and soothe irritations in your mouth!
---
7

Listerine Total Care Fresh Mint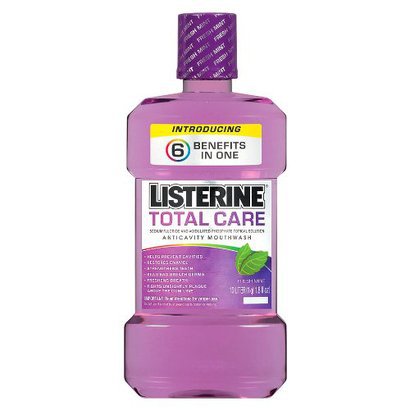 For those without dry mouth looking for an oral health care product, try Listerine's Total Care mouthwash. This particular mouthwash is said to have six separate benefits: preventing cavities, restoring minerals to enamel, strengthening teeth, killing germs that cause bad breath, freshening breath and reducing plaque. Ask your dentist for recommendations on the best type of mouthwash for you!
---
8

Crest 3D White Whitestrips Professional Effects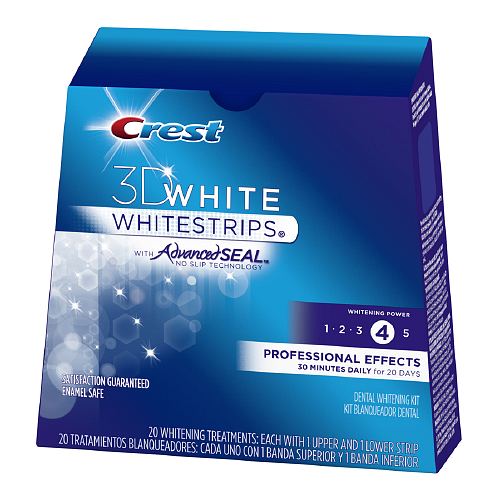 This last product is more for cosmetic reasons than anything else, but if you take good care of your teeth, you want to show off your pearly whites, right?! This product is said to have the same teeth whitening benefits as a professional treatment and the same safe enamel-safe whitening ingredient that dentists use. In 20 days you'll see a brighter, whiter smile that you'll wear proudly!
Many of these dental care products might seem obvious to own and use, but there are so many different types of tools out there that it can get a little confusing! Try experimenting with different brands and products until you find ones you love, and make sure you replace your toothbrushes regularly! What oral hygiene products do you use?
---
Comments
Popular
Related
Recent