Water bottles are a big part of my life. Call me crazy, but I cannot leave my house without having a water bottle in my bag. Keeping a water bottle close by helps remind me to drink water throughout the day and it also helps me save money since I don't have to go and purchase a drink. If you need help keeping up with your water intake or you just want to take a gander at some cute water bottles for a future gift to yourself, keep scrolling to see my picks!
---
1

Bkr Water Bottle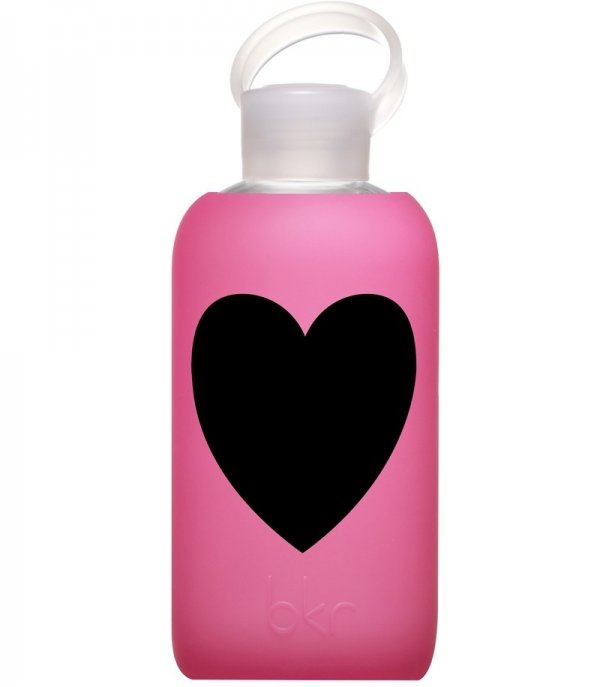 You've probably seen these super cute water bottles on Instagram or one of your favorite blogs. BKR makes reusable glass water bottles encased in soft silicone that come in a rainbow of colors. I'm a big fan of glass water bottles since it won't leach out any icky chemicals and it won't alter the flavor of your water in any way. Besides, BKR bottles come in so many colors, they're almost like a fashion accessory! mybkr.com
---
2

Nalgene Oasis Water Bottle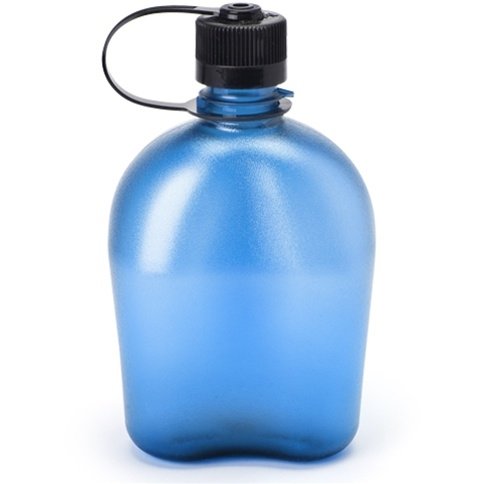 If you're an outdoor enthusiast or just like to have interesting looking things on your desk, Nalgene's Oasis might be a perfect fit. This water bottle is obviously not ideal to tote around in a bag, but is very convenient to keep around when you're participating in your favorite outdoor activity. It's large enough to quench your thirst, but not so big that it'll get in your way. Leak-proof, BPA-free and made of tough polycarbonate. store.nalgene.com
3

Lifefactory Classic Cap with Silicone Sleeve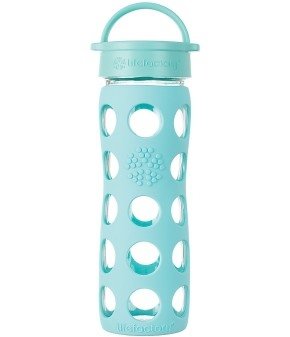 Lifefactory's water bottle is long, lean and ideal for ladies on the go. Featuring a wide mouth and leak-proof cap, this water bottle makes it convenient to tote around smoothies, juices or you can easily add ice cubes or fruit slices to spice up your plain water. BPA, BPS and phthalate-free so you can feel good about your drinking water. lifefactory.com
---
4

BottlesUp Reusable Glass Water Bottle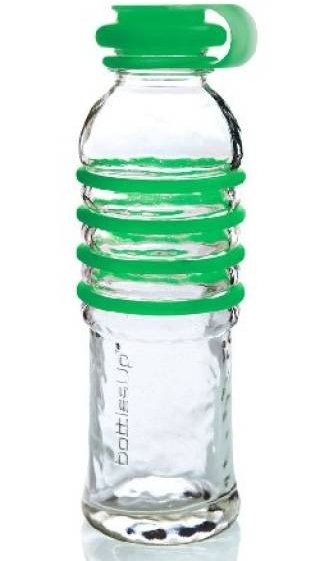 In case you're not a fan of a large silicone sleeve, BottlesUp makes glass water bottles with minimalist exterior gripping rings so you've got a good hold on your drink. The glass is 75% recycled and free of BPA, phthalates and PVC. Plus, if you purchase the pink bottle, 5% of the proceeds will go towards The Breast Cancer Research Foundation. bottlesupglass.com
---
5

Juice in the Box Reusable Juice Box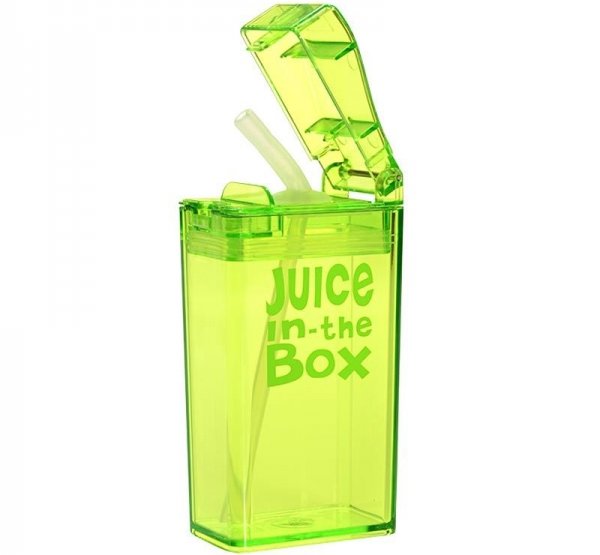 I know, this isn't technically a water bottle, but it was just too cute to pass up. If you want to enjoy your morning juice in something unique or want to pack your little one's juice in a reusable container, you've got to check this out. It's cost-effective, earth-friendly and made of chemical-free Tritan with a silicone seal so it's a breeze to use and clean. reuseit.com
---
6

Bobble Water Bottle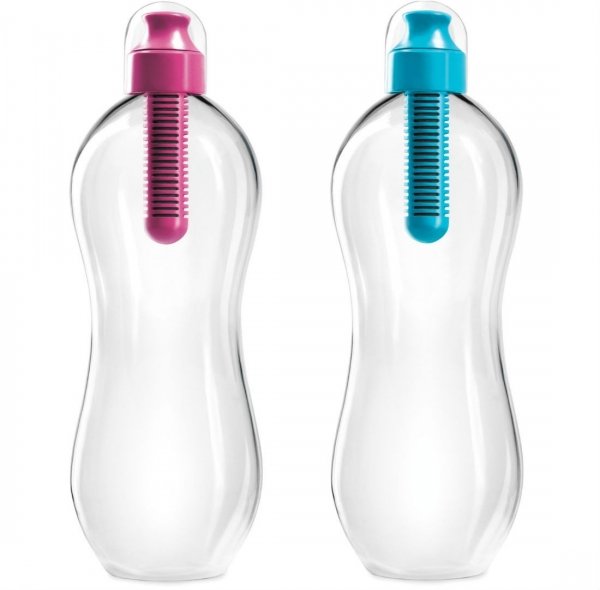 Drink water from a water bottle with a built-in carbon filter that filters as you drink. Bobble water bottles comes in a durable, BPA-free plastic with a reusable carbon filter that has a slight electromagnetic charge that attracts chemicals and impurities so your water is always clean, fresh and tasty. Bobble bottles come in various caps and sizes. waterbobble.com
---
7

S'Well Bottle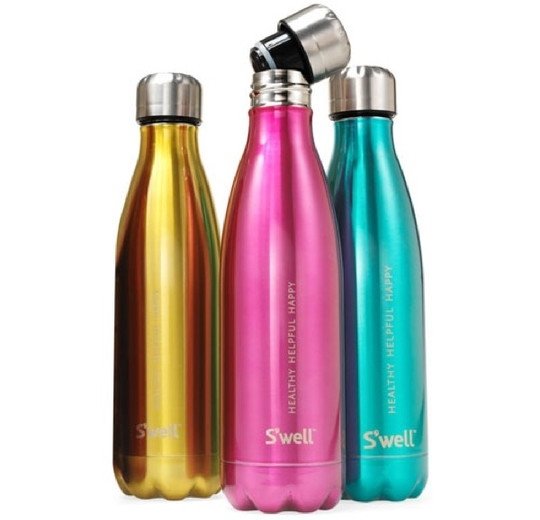 If stainless steel happens to be more your style, you're going to love S'Well's water bottles. These stylish and sleek bottles are insulated to keep cold drinks cold and hot drinks hot and can even hold in carbonation. It comes in various finishes, tons of different colors and three different sizes to suit your needs. Made of non-toxic, non-leaching 18/8 stainless steel, this will be your new on-the-go essential. swellbottle.com
---
8

Takeya Glass Water Bottle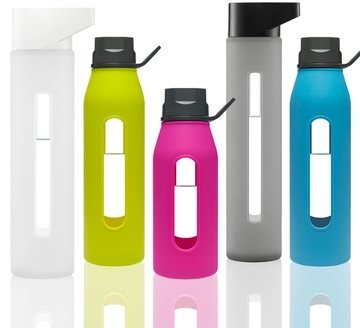 Takeya is another great option if you're looking for a glass water bottle. It has a wide mouth to easily add ice and the glass is sturdy and free of BPA, lead and phthalates so it's a fab choice for hydration on the go. The soft grip silicone sleeve also has a window so you're able to see when you need a refill. takeyausa.com
---
9

Eco Vessel Insulated Filtration Water Bottle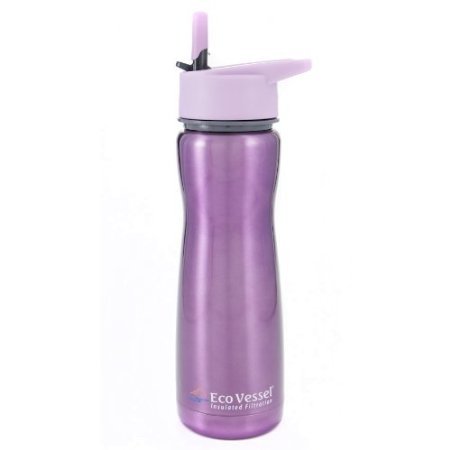 Looking for both filtration and insulation? You're in luck because Eco Vessel makes a mighty fine water bottle that combines the best of both worlds. Now you can enjoy cold, filtered water that stays cold for up to 36 hours without the discomfort of cold or wet fingers. ecovessel.com
Carrying a water bottle has never been so stylish with all of these chic options! Who says carrying a water bottle around has to be ugly or cumbersome? These water bottles are all as equally fashionable as they are functional.
More
---
Comments
Popular
Recent