7 Facts about Equine-Assisted Activities and Therapies ...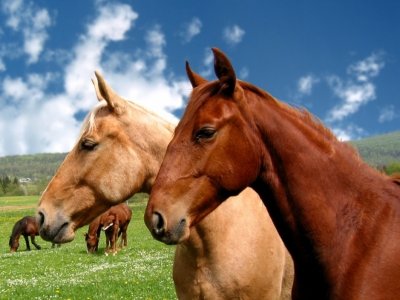 Equine-assisted activities and therapies are gaining more attention as beneficial therapy options for people with physical, developmental, and emotional difficulties. Equine-assisted activities are any activity in which a horse is involved, and equine-assisted therapy is a therapy treatment involving horses to help rehabilitate patients with a variety of problems. Equine-assisted activities and therapies have proved to be very effective for many individuals, which is why it is worth learning about some of the facts regarding equine therapy.
Because equine-assisted activities and therapies involve horses, the horses have a very big role. Horses are especially adept at being therapeutic partners. They can perceive minute changes in people through body language, tone of voice, and even biochemistry. They also have remarkable memories and can perceive emotions such as pain and fear. Due to all of their capabilities, horses are great therapy partners for people with physical and emotional problems.
People with physical disabilities receive many benefits from equine therapy. One reason for this is the gait of a horse moves the rider's body in a similar way to the human body's natural gait. This can help with problems such as tightness and weakness. Riding horses also helps improve balance and core strength. Sitting on a horse requires you to use your core muscles without even thinking about it!
Another benefit of working with horses is improved motor skills, which is especially helpful for people with injuries or developmental disabilities. Equine therapy improves both fine and gross motor skills. Fine motor skills are improved by using small muscle movements, which occurs by adjusting the reins or fastening buckles. Gross motor skills improve with the use of large muscles. Getting on and off the horse is just one example of using gross motor skills.
4.

Improved Social Skills
For those who have difficulty interacting socially, equine therapy can be helpful. Generally, when people receive equine therapy they have to interact with several people, including volunteers and the therapist. This creates a complex social environment that pushes people out of their boundaries. Of course, communication also occurs with the horse, which also helps improve social skills.
5.

Helps a Variety of People
Equine therapy can be useful in many different situations. Often, people with autism receive benefits from equine therapy. In fact, people with autism make up the largest percentage of patients in equine therapy. However, the benefits of equine therapy are not limited to autism. Some of the other problems that benefit from equine therapy include developmental disabilities, brain injuries, multiple sclerosis, paralysis, depression, and spinal cord injuries.
The Professional Association of Therapeutic Horsemanship (PATH) International has three levels of certification for therapeutic riding instructors. To become certified, instructors have to attend PATH approve training courses. While certification does not require a college degree, there are some colleges that offer PATH certification.
7.

Finding an Equine Therapy Center
There are 850 PATH certified centers in the United States. Some of these centers are quite large, while others are very small. Regardless of size, each of the centers offers therapy for a range of problems. If you are interested in equine therapy, it is quite easy to find an equine therapy center. All you have to do is go to the PATH website and search for a location near you. pathintl.org
Equine-assisted activities and therapies are very beneficial for so many different problems. Receiving equine therapy can be a great way to begin recovering from an injury or disability of any kind. If you are at all interested in equine therapy, I encourage you to check out a center near you. Do you know anyone who has ever received equine therapy?
{{#comments_count}} Show Commnents ({{comments_count}}) {{/comments_count}}