7 Fun 5k Races to Run ...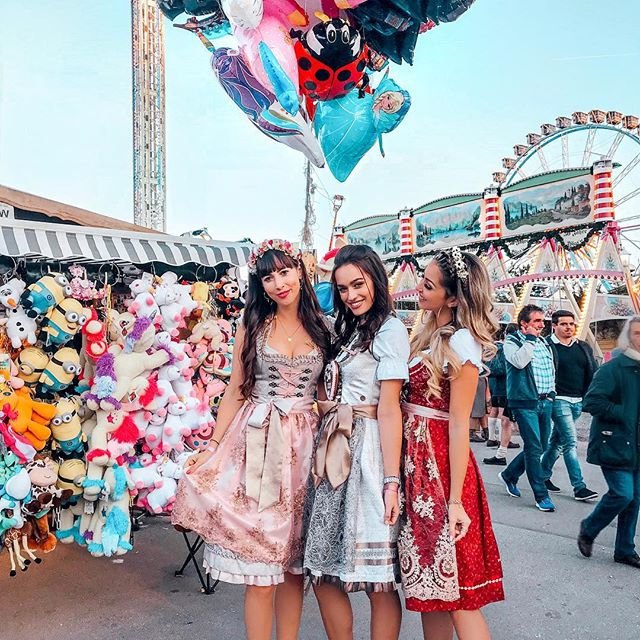 I am a die-hard 5k race fanatic. I run a new 5k race at least once a month, and in the pursuit of my 5k addiction, I've participated in some of the funnest, most unique 5k races to run. If you're a runner girl, too, have you heard of all these fabulous 5ks? Here are 7 fun 5k races to run… lace up your favorite racing shoes and let's go!
Billed as "the happiest 5k on the planet," The Color Run hosts 5k races to run in more than 100 cities in the United Stated and Australia. At each mile marker on the course, runners are blitzed with powdered color, so by the end of the race, they all look like they participated in the Hindu Festival of Holi. They advise you to wear white, but rest assured your running clothes won't stay white for long… I can't wait to run my first Color Run in May 2013! Bring on the rainbow!
Sponsored by outdoor gear giant Columbia, the Muddy Buddy is another 5k race to run, but it has a unique twist — you have to run the race and get through the obstacles with a friend. At the end of the race, you'll be Muddy Buddies for life — or at least til next year, when you get to choose a new Muddy Buddy running partner. Sadly, there are races in only 8 cities in the U.S. … I wonder when they'll host one where I live?
What to do with that hideously horrible sweater your Grammy knitted for you last Christmas… you don't have the heart to donate it, but you can't possibly actually wear it… or can you? Yes, you can… in fact, that's the theme of this 5k race! Right now, there are 8 races scattered across the U.S., and next year, they're adding 20 more … so bust out that spangly, light-up reindeer sweater and rock it out while you run!
Finally, a race Thor would approve of. Flaming obstacles. Fields of mud. A Viking helmet for every runner. Beer for those who finish. Truly, a 5k race to run if you're a tough chic, manly man, or you just want to try something new. Some of the proceeds from this "extreme" 5k race benefit St. Jude Children's Hospital, proving that even the toughest warriors are soft and mushy on the inside.
Are you a fan of The Walking Dead, Zombieland, or World War Z? Then this is the 5k race for you! It's part 5k race, part tricky obstacle course, and part "escape from zombie horde." If you get caught by a "zombie" volunteer during the run, you "transform" into a zombie, too… can you make it to the end of the race with your legs and your brains intact? I hope so! The Run for Your Life series has a race in most large cities across the U.S.
I absolutely have to register for this 5k race! It's got mud. It's got obstacles. It's got fun. It's got FOAM! This is the 5k race to run if you want good, clean (or dirty) fun. It's a little pricey compared to other 5k races, but apparently, they give you a stocked swag bag at the end, and you get to keep all the mud and foam in your pockets at the end of the day.
File this under shameless self-promotion, but I'm launching my own race series, to be held across the U.S. on New Year's Day each year. Can you think of a better time to get started on your "healthy living" resolutions? As I like to say, start at Day One.
With so many 5k races to run, the question is, can you schedule your annual race calendar to run them all? I can't wait for The Color Run 2013, and I really hope they bring the Ugly Sweater Run to Detroit next year! And of course, I'm really proud of the Day One Run. Which of these races sounds like the most fun to you? Or is there another 5k race to run I ought to know about? Please share!
Top Image Source: cbsnews.com
{{#comments_count}} Show Commnents ({{comments_count}}) {{/comments_count}}