7 Healthy Ways to Re-think and Transform the Way You Eat ...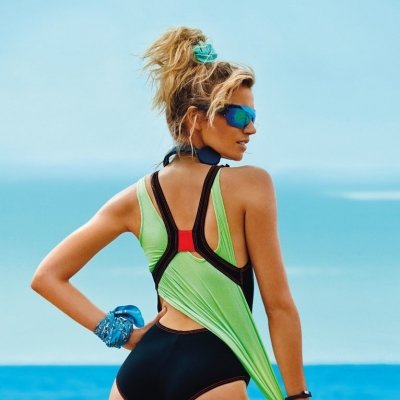 Want to know the ways to transform the way you eat? If you are feeling like you are diet deprived, not living life to the fullest and failing to see results, you may to just rethink the way you eat. Instead of thinking about all you have to give up, you may have to think about all the great foods you can add to your diet. If you rethink the way you eat and begin to eat for your health, you may just find a new love for food. And this food will be healthy and taste great! As a personal trainer and fitness enthusiast, I always eat healthy but I always look for ways to do it better. My diet has always ignited my energy and taste buds, and it can do the same for you. So let me help you by sharing the ways to transform the way you eat:
When 12 o'clock strikes and you are in the mood for some pizza, you head to the pizzeria to fulfill your craving. By the time 3 o'clock rolls around you are craving some granola, so you eat away. This continues all day long and your eating is controlled by your cravings. One of the best ways to transform the way you eat is kick your old habits to the curb and make new healthy ones. Start planning for your health and make new habits!
2.

Start Making Everything from Scratch
Okay it may not be the easiest to create all your meals from scratch but you will eliminate processed food and you will start to slim down and just feel better. Start making all your meals from scratch so you can control all the ingredients. Your health and weight loss results will reflect this change!
Plan out your weekly meals in advance so there is no guesswork from day to day. People that preplan their meals tend to find it easier to stick to plan. This will also help you with your food shopping as you will shop for the weekly meal plans and not have to run to the store during the week.
Chop up the veggies, fruits and boil some wild brown rice. If you prepare in advance you will have less to do when meal time strikes. This not only makes life easier for you but it will make healthy eating more natural.
5.

Get Rid of All the Unhealthy Food
Pretzels, ice cream and chips may have been your decadent pleasures but get rid of the guilt by removing these from your home. You can replace by making your own kale chips (I promise they taste great), fruit salad and popcorn (air popped is best). If you get rid of all the unhealthy stuff and revamp your ways, you will transform your eating and life!
6.

Make It a Family Change
The kids are eating pizza while you eat your salad and whether you realize it or not, you are creating bad habits. Everyone should make healthy changes together and have fun with it. Salad does not have to be just tomatoes and onions, add apples, walnuts, and peppers to spring your salad to life!
7.

Enjoy Your Bettered Lifestyle
As you eat healthier, you will feel better as a result. I find that at 34 years old I have a spring in my step, with more energy than in my teens, and so can you! Just eat for your health and realize every choice you make in what you eat will funnel out in your energy and immunity. So make healthy choices!
So are you ready to shop for some kale, spinach, peppers and the endless array of fruits? Give it one month of healthy eating and you will see a transformation in your body, energy and your life. And you will be addicted to the results! You deserve to live your life to the fullest so make healthy changes starting today.
{{#comments_count}} Show Commnents ({{comments_count}}) {{/comments_count}}