8 Fab Tricks 👌🏼 for Coping with Hot Weather 🔥 This Summer 🌞 ...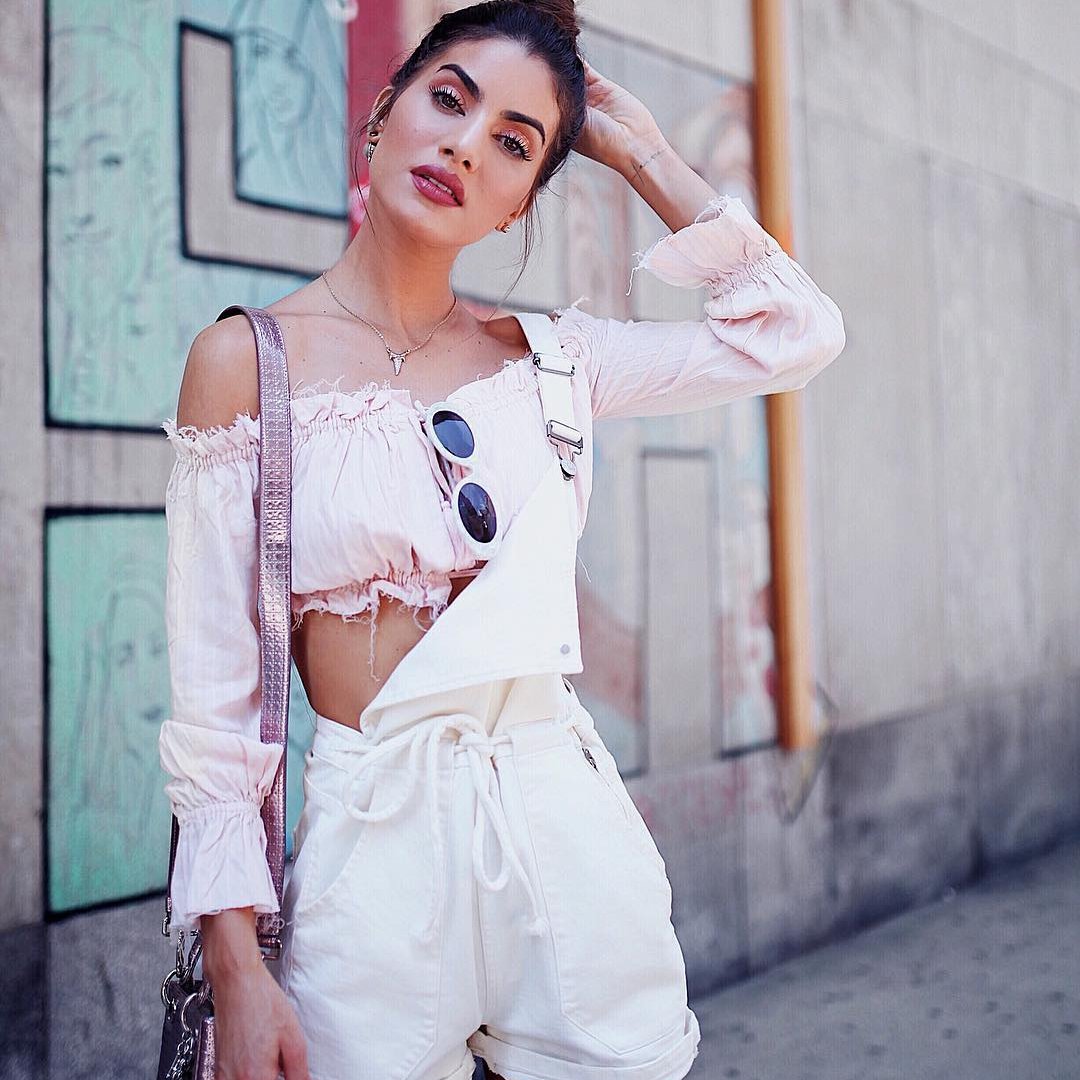 Sometimes in the summer, it's really hard to cope with hot weather. I live in Texas and the temperature here is now in the triple digits. Trust me it's hot, like really HOT! To survive this heat, I had to learn some tricks and now I'm going to share with you so you can cope with heat when traveling or just living somewhere warm.
I'll start with obvious but the most important one. Drink as much water as you possibly can. The heat will make you sweat and sweating will make your body lose water. So, obviously, you need to restore that balance by drinking water. Personally, I get bored of drinking just plain water, so I like to add some lemons and mint to make it more refreshing.
2.

Pick Your Outfits Appropriately
Choosing clothes from natural materials will help your skin breathe and cool down your body. Try to stay away from dark colored clothing, clothing from thick materials, and most importantly clothing made out of polyester, nylon, and other synthetic materials. You might look extremely good in it, but it will make you incredibly hot and sweaty, which is not going to look that good after all.
When it's so hot outside you don't want to overdo your makeup. Remember, skin needs to breathe to cool your down and to keep you looking pretty. Try to use oil-free moisturizers and invest a little bit of money in a good primer to keep your makeup in place. Don't use heavy and thick textures and instead go for almost sheer and lightweight cosmetics. You might want to skip on foundation altogether or opt out for a light CC cream. You should also remember that it's very likely that your makeup will eventually melt from the heat, so go light on the eyeshadows and thick lipstick too, so you will not look like a raccoon in the end of the day. And of course, don't forget your sunscreen!
4.

Use Thermal Spray Water
It's a great way to refresh your skin and reduce some heat. I alway carry a bottle of thermal spray water in a purse in case I feel extra hot. It absorbs quickly and leaves a nice fresh feeling. It also protects your skin and serves as an antioxidant.
If you know you have a very busy day ahead of you which will involve running around the city or staying outside, try to reorganize it the way that all your outside activities will be either in the early morning or in later hours of the day when the sun is not so harsh.
6.

Optimize Your inside Space
If you are staying inside make sure to close the blinds, so the sun won't be heating up your room or office. Also, buy a small air moisturizer (they have tiny ones, that you can plug in your laptop and leave it in a cup of water), it will refresh your place and will make it easier to breathe.
Try to avoid heavy and greasy food, because your body heats up when trying to digest big and heavy meals. Instead, go for more vegetables and fruits, as they contain more water and will keep your body hydrated. Also, avoid alcohol, caffeine, or sugar drinks as they decrease the ability of your body to store water, and that's definitely not the thing you need.
This mostly applies to ladies who have long hair. Try to put your hair up and keep your neck open, it will cool you down trust me! As much as I love to wear my hair loose, I still try to do ponytails, braids, and other similar hairstyles to keep my hair together, as it truly helps with the heat!
What are your tricks to help you cope with hot weather? Do share in the comments.
{{#comments_count}} Show Commnents ({{comments_count}}) {{/comments_count}}