One of the easiest ways to show your support for breast cancer awareness is to rock one of the many products that support breast cancer research. This list will make it easy for you to see how many awesome ways there are to support. October is known as Breast Cancer Awareness Month but that's not where it has to stop! Find out which products that support breast cancer research is the best for you! Try to rock them all year long!
---
1

Philosophy: Shower for the Cure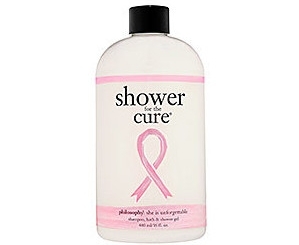 This 3-in-1 shower gel gives 100% of their proceeds to the Entertainment Industry Foundation's Women's Cancer Research Fund. How awesome is that?! The creamy shampoo, bath, and shower gel will leave your hair and skin feeling silky soft! What's better than using beauty products that support breast cancer research AND feeling your best? I love that the "Shower For The Cure" bottle is very inexpensive ($20). If you're interested, it can be bought on Philosophy's website.
---
2

True&Co's Pink Panties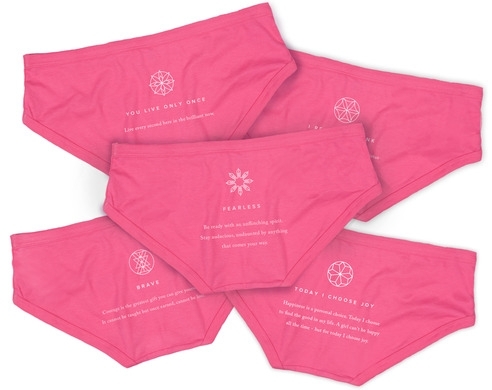 If you want to throw on some pink in honor of breast cancer awareness, True&Co's pink panties pack are the cutest way to go! They're super comfy and have an inspirational saying printed on them for each day of the week. I love that so much. It's like a little splash of hope that you can wear each day. 25% of proceeds are donated to the Young Survival Coalition, which is a non-profit organization supporting young women who are facing breast cancer. This is a limited edition pack and True&Co has a collection of pink bras too!
3

Adidas Workout Gear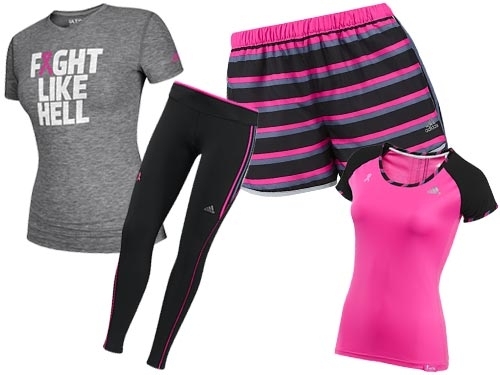 Working out always feels good, but what makes me feel great is what I wear while exercising. Lounging around in workout clothes can always make you feel super healthy and sexy! Why not feel healthy and sexy while sporting some of Adidas pink gear? Whether you're participating in a cancer walk or just running around your block, this workout gear will make you feel incredibly happy knowing that 10% of its price will go back to the National Breast Cancer Foundation, Inc. I love their "All Fight" clothes collection!
---
4

Crumbs' Cupcakes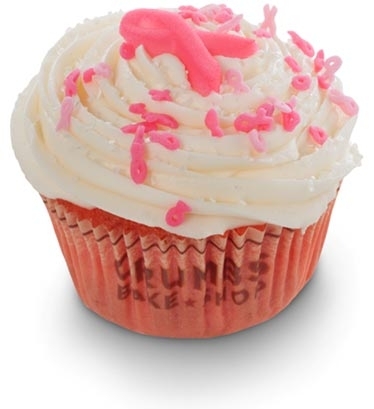 In October, Crumbs bakery is a big help in promoting breast cancer awareness! They sprinkle their cupcakes with pink ribbons made of yummy frosting! For each cupcake that they sell, they donate $1 to the National Breast Cancer Coalition. If you want to put your sweet tooth to good use, head on over to Crumbs next October and order yourself a "Pink Ribbon Cupcake." After all, who can say no to a good cupcake? Not me!
---
5

Peugeot's Leather Boyfriend Watch

If you're like me, you love yourself some arm candy. Peugeot helps you step up your accessory game while giving back! It's pink leather strap is a testimony to the cause and 20% of its proceeds go to the National Breast Cancer Foundation. Peugeot makes the watch very fashionable by incorporating Swarovski crystals around the timepiece. At $72, I think this is a steal!
---
6

Vineyard Vines' IPhone Cases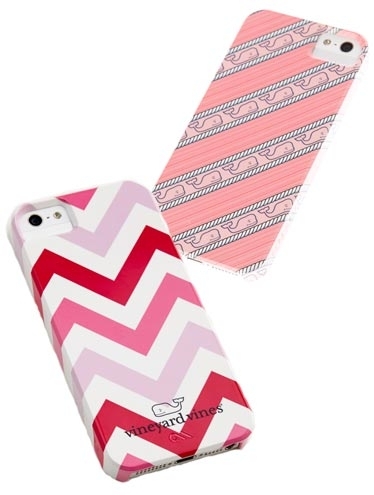 If there's one thing every girl always has on her, it's her phone. Vineyard Vines has made it really easy to support breast cancer research just by putting a case on our iPhone! 30% of the proceeds on these perfectly pink cases will be given to the Breast Cancer Alliance. I love how easy Vineyard Vines makes it for us! With their adorable logo on the bottom of the case, what's not to love?
---
7

Aquage Hair Products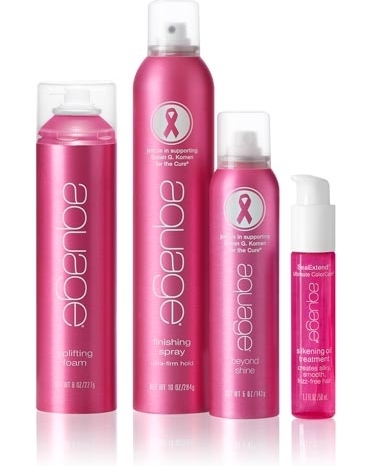 If you wanna pair up your shower supplies with some awesome hair supplies, these are for you. You can stock up on all your hair essentials while giving back to breast cancer research. Aquage sells hairspray, silkening oils, and uplifting foam that is all packaged in cute pink spray cans! A portion of all proceeds from these special edition pink products will go toward breast cancer research. I think this is so great!
These products are only seven of the hundreds of beauty products that support breast cancer research. As women, I think it's important that we all stand united in bringing awareness to this! It's our job to empower each other and support each other in times of need. Will you be buying any of these beauty products?
---
Comments
Popular
Related
Recent