7 Reasons to LOVE Zumba ...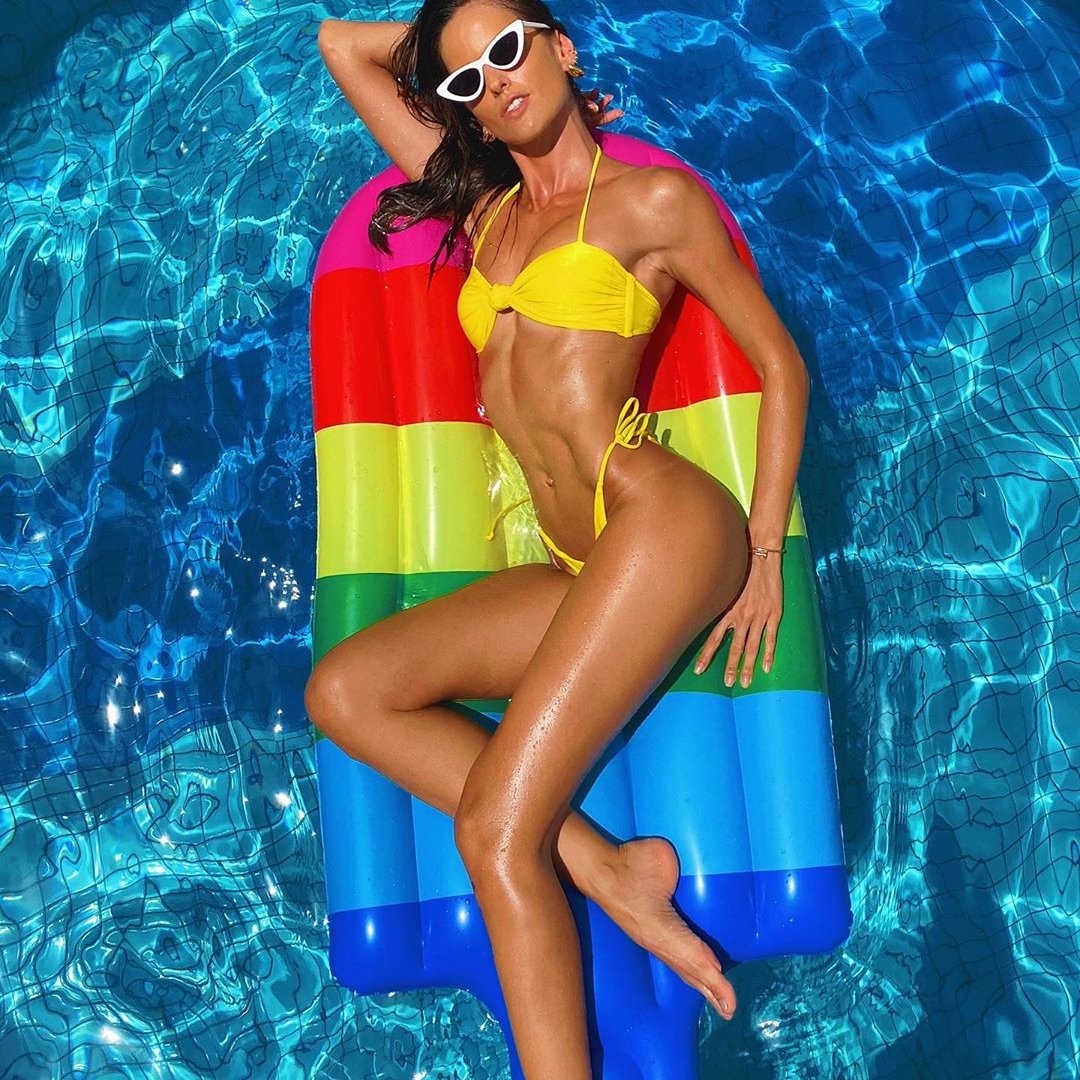 We're well into the New Year and no doubt your resolution to get fit and stay healthy is starting to fall to the wayside, so why not give your workout a kick into high gear and give Zumba a try, and maybe even enjoy some of the reasons to love Zumba? Zumba is the high energy, low impact, Latin based workout program started in 2001 by Beto Perez, and has been praised by celebs like Jennifer Lopez and Jordan Sparks for the amazing results it produces. Still unconvinced? Here are 7 reasons to LOVE Zumba.
One of the reasons to love Zumba would be the gargantuan amount of calories it burns in a single workout. To say that Zumba burns calories is an understatement, with the average person torching anywhere from 400-1000 calories or more in an hour. That's right, ONE hour. That's more than aerobics, kickboxing, Pilates or yoga! Best of all, Zumba is low impact, so it's safe on your joints, a big concern for people who are heavier set.
One thing I really hate is when I get hooked into a workout or diet fad that claims its ease only to find out that that's not the case when I actually give it a try. It leaves you feeling frustrated and duped. With 8 types of classes to choose from, Zumba is sure to have a program and workout routine that's perfect for you. Want a workout that's safe for your kids? Zumbatomic is designed for kid's ages 4-12 helps kids get a head start on starting and maintaining a healthy lifestyle. Not as young as you used to be? Zumba Gold is targeted specifically for baby boomers or older and offers you the same health benefits of a regular Zumba class. Hard pressed for time in your busy schedule? Zumba Circuit has you in and out in 30 minutes. No matter what your age, fitness level, lifestyle or schedule is like, Zumba is sure to have a class that's a perfect for you.
Zumba is an exercise you can literally do anywhere with workouts as little as 20 minutes, allowing you to squeeze it into your hectic schedule. Hate working out alone? Zumba has classes all over the world taught by certified instructors. Head to the website and find a class near you. Not entirely comfortable with the idea of sweating it out in front of strangers? Zumba has several licensed instructional DVDs that are easy to follow and are ideal for any fitness level, whether you've been working out for a while or haven't worked out since your fitness test back in elementary school. Not great at following orders from a DVD? Zumba has games for both the Wii and Xbox 360 that allow you to tailor your workout! Whatever way you like it, Zumba is available to you any way you want it.
As cheesy as the "ditch the workout, join the party" slogan may seem, anyone who has ever been to a Zumba class knows, it really is less like a workout and more like a party, which keeps most people coming back for more. Believe it or not, you don't have to execute the moves perfectly to get your heart pumping and get the calories burning. Just like busting a move at your favorite girl's night club, it's the same with Zumba; you don't have to be doing the same exact dance to get in a great workout and have a good time. Any instructor will tell you, it's more important to feel the music than it is to look like you stepped off the set of the next installment of Step Up. With the pressure to look perfect off your shoulders, you're free to sweat it out, hang loose and have fun.
5.

It Goes around the World
While Zumba is heavily rooted in Latin culture, its branches touch base in music styles from all over the world. By combining sexy Latin rhythms like the tango, cumbia, samba, salsa, and merengue, with other moves from all over like hip hop, marital arts, Bollywood and even belly dancing, Zumba offers a fun and creative workout that moves around the world while also moving YOU.
While other exercises can be far too intimidating to even think about trying (*cough* INSANITY *cough*) Zumba takes on a more laid back, approach to fitness. People (myself for sure!) tend to be discouraged when workouts get too intricate or hard to follow. Zumba offers simple choreography that repeats (usually the length of a song) with adequate pacing, allowing even the most uncoordinated person to keep up, while still producing a high intensity workout. You don't need to have a dance background or be a workout junkie to reap the benefits that Zumba has to offer.
Zumba offers a total body workout each and every time you do it, hitting all your problem areas from head to toe. Zumba has been proven to increase your aerobic capability and increase your balance while strengthening your muscles and building bone density. Not to mention it increases your endurance and stamina while toning you all over and relieves stress, floating you on an endorphin high that only good exercise can offer. To reap the FULL benefits of Zumba, you have to shed your inhibitions (NO, you don't look stupid doing it and even if you did, WHO CARES?) and dance like no one is watching. With benefits like these to be reaped, trust me when I say, letting yourself go in this way is the best thing you can do for yourself.
Zumba is a workout that's perfect for you, whether you're just starting out as a beginner, or can shimmy and shake with the best of them. I've shared my 7 Reasons to LOVE Zumba. What are some of your own reasons for loving Zumba?
{{#comments_count}} Show Commnents ({{comments_count}}) {{/comments_count}}