7 Simple Steps to an Emotional Detox ...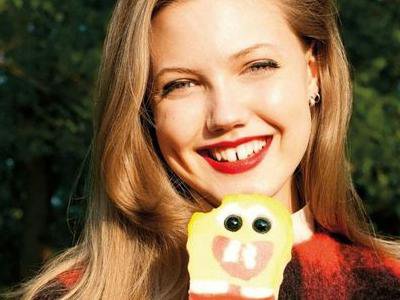 Have you ever thought about doing an emotional detox? Sometimes we all need help to clear out some unwanted, negative emotions to feel more at peace with ourselves. The beginning of a new season is always a great time to start something new, do some spring cleaning or adopt some new healthy habits. If you feel like you could benefit from doing an emotional detox, keep reading below!
A large part of an emotional detox is to embrace your feelings. The other steps talk about getting rid of these negative feelings but it's also important to embrace and cry, yell or do whatever needs to be done at the time. We want to rid ourselves of negative emotions but we don't want to avoid them. As painful as it might be at the time, fully recognize these feelings and know that you have the courage to get past it.
Try writing down your thoughts and emotions without any censorship as a part of your emotional detox. Don't worry about spelling, grammar, having proper penmanship or whether any of what you write makes sense or not. Writing your thoughts and emotions out is a great way to release what you're feeling and just let go without any worries.
Okay, so I just mentioned letting go of negative feelings as part of emotional detoxification, but how do we do that? Well, we have some options! Some tangible ways you can let go of unwanted feelings are to write a letter describing what you're feeling and burn it. Or, you can get washable window crayons that allow you to write on windows and mirrors, and write down what you want to release and wipe it away!
If you feel like your mind is filled with too much clutter and negativity, try "cramming" your brain with positivity! It might sound odd or even impossible but you really don't have use for all that emotional garbage, right? So why not just get rid of it and replace it with positive thoughts and healthy goals? Focus on letting go of negative emotions and the positivity will start to crowd it out.
If you normally deal with negative feelings and emotions by drinking or eating comfort food, think about changing how you deal with it. Adopt healthier ways to deal with negativity like going for a walk, stretching or taking a bath. Love yourself and adjust the way you react to negative feelings by doing things that nurture your soul.
While you're going through an emotional detoxification, don't neglect your body! Make sure you're fueling your body with healthy foods and drinking plenty of water. You'll feel good about eating better and it'll make a big difference in how you feel! Try making a green smoothie or making more meals at home.
Let's not forget about rest! We all need rest to properly function, refresh and renew ourselves. Doing an emotional detox can be physically taxing even though much of the work you're doing is mental and emotional.You don't want to sleep too much or lounge around on your couch for hours, but you want to make sure you're giving your mind and body sufficient rest.
Doing an emotional detox might seem like a daunting task but it's something that we all need at times. Clearing out your head and heart of unwanted feelings can help you feel healthier, free and at peace with yourself. Take comfort in knowing that you are strong, intelligent and beautiful inside and out, and you can overcome. Have you ever done an emotional detox?
{{#comments_count}} Show Commnents ({{comments_count}}) {{/comments_count}}