I'm glad to see the increasing hype about menstrual cups and it seems to continue to be gaining greater attention too. To me, this is a good thing. It was 3-4 years ago that I came across them and I immediately saw there are some excellent reasons to switch to menstrual cups. Back then, there was only really one choice, but now feminine hygiene manufacturers have cottoned on and we have more choices.
They are still unconventional and for newbies, it can be rather daunting to know where to begin but once you know how to use a menstrual cup, you'll wonder why you didn't switch ages ago. For ladies who already use tampons, the conversion is slightly easier, but nothing should put you off. There is nothing unsafe or unhygienic about menstrual cups id you use them as directed.
It's important to make the right choice for you but as they are all pretty similar, it's mostly a case of personal preference. Here are the best menstrual cups to buy right now. All of them are highly rated on Amazon.
Table of contents:
1

Diva Cup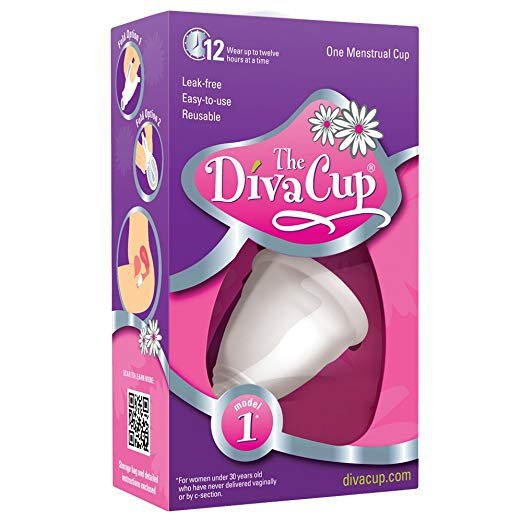 Probably the most well-known brand the Diva Cup comes in two sizes: Size 1 for women under 30 who have never given birth and size 2 for women over 30, or women who have given birth.
Buy amazon.com
2

Lena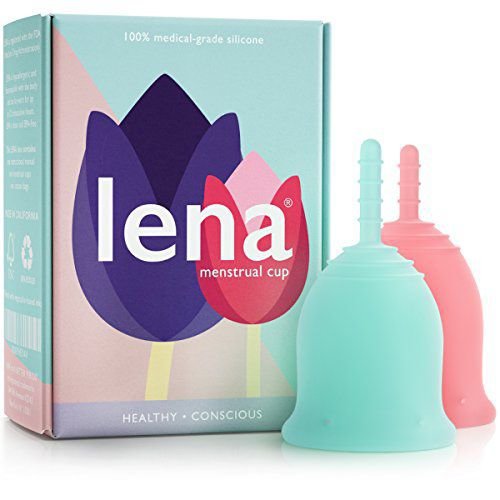 Lena comes in a range of sizes. This means you can experiment until you find the right one for you, or, you might choose to use a smaller cup on lighter flow days. They are sold individually, or in packs of that contain two different sizes. They also make a "sensitive" version.
Buy amazon.com
3

Blossom Cup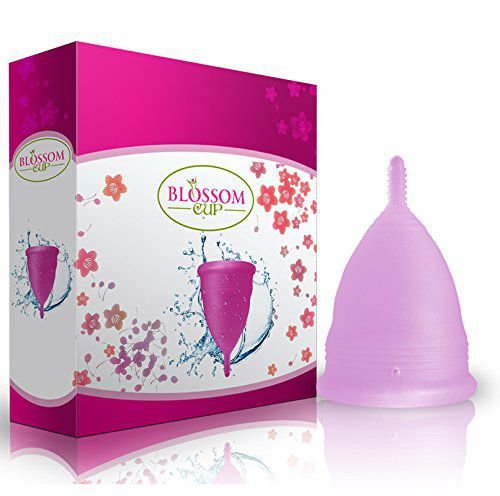 This is an excellent budget option and despite the cheaper price, it is still one of the top-rated menstrual cups on amazon. Most reviewers are impressed by its softness, but even more so by the money-back guarantee if you don't like it.
Buy amazon.com
4

Athena Menstrual Cup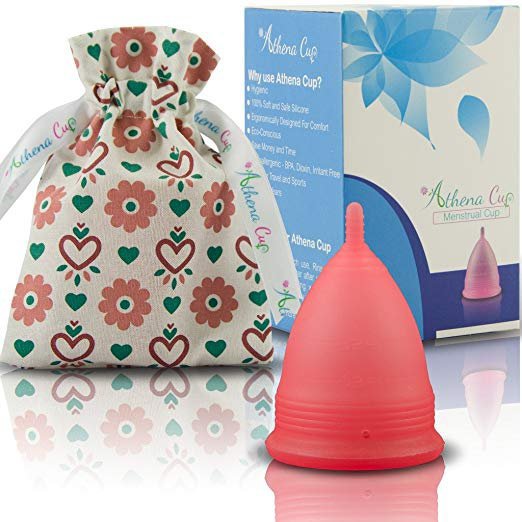 You have to love an option that is not only among the most affordable menstrual cups but also comes with its own cute little carry bag. Like the better brands, the Athena comes in a couple of sizes. If you like this one, you should also look at the Sckoon Menstrual Cup.
Buy amazon.com
5

Lunette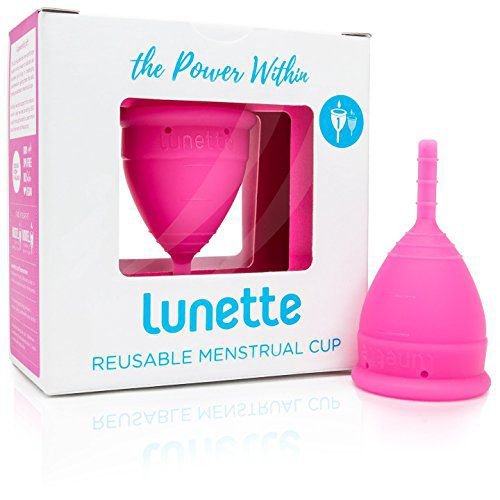 The Lunette Menstrual Cup is one of the most expensive brands, yet it remains at the top of the ratings. I can understand it in a way, cos if you are going to stick something in your vagina you think you should have the best and considering how much money you save over a lifetime compared to pads or tampons, it's still a great buy.
Buy amazon.com
This is just the top-rated menstrual cups on Amazon and there are plenty more options so definitely do your research before choosing. There are also companion products to menstrual cups such as cleaners, sterilizers, and carry pouches.
Here's an amazing fact to finish on. We might think that menstrual cups are a new-fangled device, but can you believe the first menstrual cup was invented in 1932 and the first patented design was by Leona Chalmers in 1937. Early cups were made of rubber and they didn't have much success. The first silicone cup was the "Mooncup", made in the UK in 2001. It was when Diva started a major advertising campaign that many more brands became available.
Do you use a menstrual cup? Please share your experience and help other ladies who are still on the fence.
Please rate this article