7 Tips for Finding a Good Therapist ...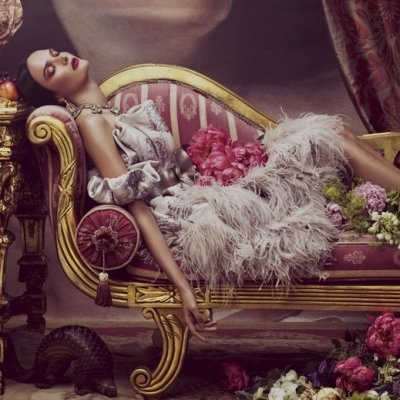 Tips for finding a good therapist will enable you to choose someone who can take you forward in dealing with your issues. At some point in our lives, each of us can feel overwhelmed, troubled, confused and we may need some help dealing with our problems. That's why it's extremely important to find the right person who can help you overcome all the difficulties and challenges you might encounter in your path. Finding a therapist is not that hard, but it's extremely important to know if you found the one who's right for you. Here are a few tips for finding a good therapist, especially if you feel a little overwhelmed lately by all the problems you're facing:
1.

Ask a Professional You Trust
One of the most practical tips for finding a good therapist is to ask a professional you already work with, one that you trust and that can recommend someone that will be extremely suitable for you. For example, if you have a dentist, accountant or lawyer that you trust, you could ask them to recommend someone. You don't need to tell them all there is to know about your problems, just ask for a contact name.
2.

Make a List of Things You Look for in a Therapist
The next step you should take is to make a list of things you are looking for in a therapist. For example, do you want a therapist that is specialized in a certain technique, one who is familiar with adoption issues or with LGBT issues? Once you'll know what you are looking for, it will be much easier to find that person who can help you deal with your problems in a healthier way.
3.

Ask for Recommendations
You could also ask for recommendations from your friends, colleagues, family members or anyone else that you trust. Also, you could use online referral listings, since there is a wealth of resources available online. Just read other people's reviews and opinions and then gather all those names that have caught your interest.
4.

Call Each of the Recommended Therapists
Once you've made a list of names of therapists you think would be suitable for you, just start calling each of them, ask lots of questions and take notes. You can ask them any question you like, for example, what experience they have, what kind of problems they have dealt with before or what approach they usually use.
Another very effective way to see if a therapist is suitable for you is by visiting their website or by looking for any other information you can find about them online. Just read their clients testimonials, and see if their approach is right for you and your needs. You can find all kinds of information online, so this method can really help you decide if a certain therapist is the one for you.
6.

Check for Licensure Requirements in Your Area
Always check for licensure requirements in your area, because different countries and states require therapists to hold different certificates and licenses in order to practice. Make sure that you go to a certified therapist who has met all the educational requirements.
If you've found someone that you think would be best for you, make sure that the services they are providing are not too expensive for you. If you're relying on health insurance to pay for your therapy, make sure first that the therapist you want to work with accepts payments from your insurance company.
It's not easy finding a therapist that will better suit your needs, but this is not an impossible thing either. Have you ever been to therapy? How did you find your therapist? Do you know any other effective ways to find a good therapist? Please tell us about them in the comments section!
Sources: psychcentral.com, xojane.com, apa.org, wikihow.com
{{#comments_count}} Show Commnents ({{comments_count}}) {{/comments_count}}