Wellness and Fitness Festivals Health Fiends Will Love ...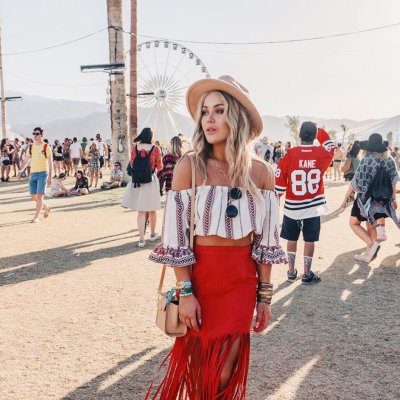 If you go to music festivals, you'll be well aware of the other great attractions besides the sound stages. There are always plenty of stands, stalls and attractions, many of which focus on healthy food, natural and alternative healings and other health-related topics. But, you don't have to go to a music festival to enjoy such bounty. There are some brilliant festivals dedicated to wellness, health and fitness – if you know where they are and when they're on. Want a list of some happening in the second half of 2016? Read on…
1.

Evolve

evolvefestival.com
July 8-10, 2016
Beersville, New Brunswick, Canada

Atlantic Canada plays host to a grassroots festival that is a celebration of music, culture and social awareness.
2.

Idea World Fitness Convention

ideafit.com
July 13-17, 2016
Los Angeles Convention Center, Los Angeles, California, USA

If you're passionate about fitness – new exercises, techniques, gadgets there's more than enough to satisfy. 12,000 passionate personal trainers, fitness instructors, aerobics enthusiasts and world-renowned experts from every corner of the globe converge.
3.

Yoga Connects Festival

yogaconnects.co.uk
14-17 July, 2016
Stanford Hall, Lincolnshire, England

Yoga, yoga, yoga and more yoga, and so much more. After trying out new styles of yoga or perfecting your poses on a paddle board there's capoeira, drumming, raving, dancing and Shamanic ceremonies.
4.

World Massage Festival

worldmassagefestival.com
August 7-10, 2016
Harrah's Resort Waterfront Conference Center, Atlantic City, New Jersey, USA

Great if you want to learn more about various types of age massage or are interested in becoming a massage therapist.
5.

Wholistic Festival

wholisticfestival.com
July 17, August 21, September 18, October 16, November 20, December 18, 2016
Crowne Plaza Airport Hotel, San Antonio, Texas, USA

The festival focusses on physical and spiritual wellness and has 70 exhibitors with fortes in healthy living, tarot, astrology, reflexology and more. Learn about the different healing powers of crystals or various massage techniques.
6.

San Diego Veg Festival

sandiegovegfest.com
October 16, 2016
NTC Liberty Station, Point Loma, San Diego, California, USA

If you want to be convinced of the benefits of an-animal free, plant-based lifestyle, this is the festival for you.
7.

New England Festival of Hope

nefestivalofhope.com
September 11, 2016
Easton's Beach, Newport, RI

The place to be if you want to rekindle your faith or awaken your spirituality.
8.

Wonderfruit

wonderfruitfestival.com
15-18 December, 2016
The Fields at Siam Country Club, Pattaya, Thailand

Based around six pillars of arts, music, farm to feasts, health and wellness, natural adventures and talks & workshops, Wonderfruit is a magical 4-day celebration held in lush green fields in Pattaya.
9.

Wanderlust

wanderlust.com
July 4, 2016 Squaw Valley Resort, North Lake Tahoe, California, USA
July 28, 2016 Whistler Blackcomb, British Columbia, Canada
August 11, 2016 Mont Tremblant, Tremblant, Quebec, Canada
February 3, 2017 Wairakei Resort Taupō, Taupō, New Zealand
February 17, 2017 Thredbo Alpine Village, Thredbo, NSW, Australia
February 24, 2017 Turtle Bay Resor, Kahuku, Hawaii, USA

As you can see, Wanderlust happens in various global locations. The Wanderlust festivals are the coming together of like-minded people from around the world to share their passion for all things natural, holistic and integrative. The festival welcomes people who believe in natural living, organic food, environmental dedication and spiritual healing.

Many cities have health and wellness festivals. You just need to find them ^_^.

{{#comments_count}} Show Commnents ({{comments_count}}) {{/comments_count}}