Since many dentists now agree that electric toothbrushes are better for your oral health and hygiene, it's important to look for the very best electric toothbrush when you're making the switch. Electric brushes get teeth much cleaner, the vibrations helping to clear away plaque and debris both between your teeth and on the surface enamel – in conjunction with mouthwash and regular flossing, of course. If you want to wow your dentist at your next check-up, find the best electric toothbrush for your hygiene needs and get ready to flash your pearly whites!
---
1

Sonicare by Philips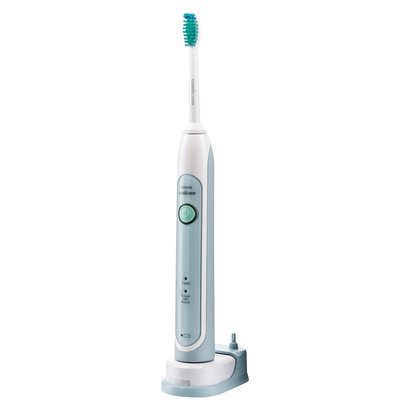 When looking for the best electric toothbrush, check out the Sonicare line by Philips first. While many of these brushes are pricey, they're also incredibly versatile. This one is the HealthyWhite Power Toothbrush, with three different brushing modes, but there's also a rechargeable brush, one that specifically targets gum health, and many options for children as well. This model is a rather hefty $119.99 at Target, but there are different price points and you're getting a brush that not only lasts a long time but also guarantees excellent dental care and healthy teeth.
2

Oral B Professional Care 1000 Electric Toothbrush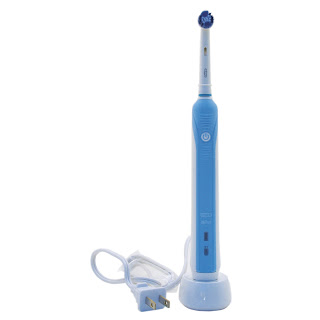 Oral B is a well known brand with a solid reputation. The Professional Care 1000 toothbrush promises to remove 76 percent more plaque than other brushes, with a head designed to actually cup your teeth to clean them thoroughly. It also lets you know when it's time to change the head, and it comes with a recharging station so it's long-lasting. You can get it at retailers like Walmart for about $45.97, which is still pretty pricey but very affordable for the product you get.
---
3

Brite Brush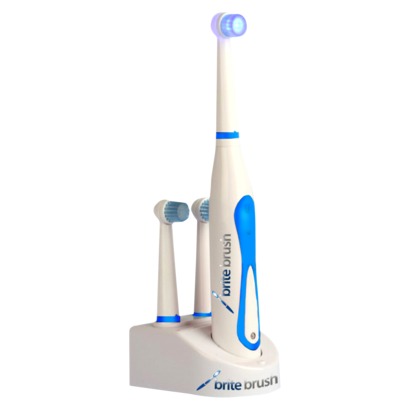 The Brite Brush is a really innovative electric toothbrush that actually uses UV lighting to kill germs and fight tooth decay. As a result, it works to whiten your teeth as it cleans them. Keep that in mind, because the price tag is a whopping $299.00, but you'll also save money you might otherwise spend on whitening kits and treatments. I advise you to check out your favorite retailers before making a purchase, though; at places like Target, you can often snag the Brite Brush for less than $100.00.
---
4

Pursonic

Pursonic has a number of toothbrushes available, including the Pocket Sonic Pulse brush, which is great for travel. Pictured here is the 2400 SELUX Plus Sonic Movement Rechargeable brush, which is available for $69.99 from the Pursonic site, but you can find it cheaper at other retailers. This brand has a UV brush as well, for only $129.99, as well as a rechargeable brush with a rotating head that cleans teeth from all angles; it also costs $69.99.
---
5

Summer Infant Dr. Mom Gentle Vibration Toothbrush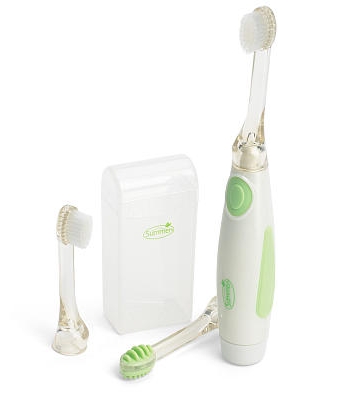 Oral care is very important for babies, too! Moms looking for baby's first electric toothbrush should try this one, which vibrates but is still incredibly gentle, so it's ideal for dealing with those new, precious teeth. Summer Infant even has finger toothbrushes for much younger children, but this is the best option for little ones who are ready for a better brush.
6

Pro-Medic VIS-IR Ultrasonic Electric Power Toothbrush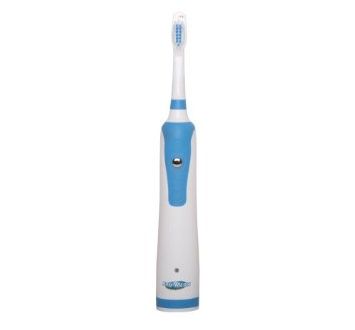 Pro-Medic's state of the art toothbrush uses both infrared and visible light to white your teeth, reduce gum disease and bleeding, prevent and fight gingivitis, kill germs, and battle tooth decay. The head also oscillates, so your teeth get a professional-grade, all-over cleaning. Some stores sell it for around $119.99, although it can go up as high as $250.00.
---
7

CosmicSmile Sonic Toothbrush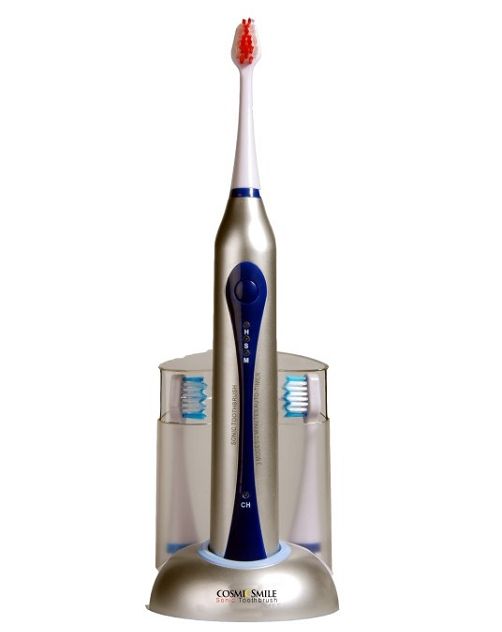 CosmicSmile has all kinds of hygiene products as well, including a miniature electric toothbrush, an electric flosser, and denture cleaning products. The Sonic Toothbrush, however, is ideal for family use, since it also comes with color-coded heads. The cleaning action is quick and powerful, so it fights plaque, decay, and gum disease like a dream. At around $54.99, it's also one of the more affordable options, plus you can get the mini version for less than $30.00.
If you haven't already done so, you should really think about making the switch to an electric toothbrush. Electric brushes clean your teeth more thoroughly, so even if you go with a standard drugstore buy, you'll be taking better care of your teeth. What's your favorite kind of electric toothbrush, or do you still prefer manual brushing?
Special thanks to Tamara Masco, our Health and Beauty expert, for finding these products.
---
Comments
Popular
Related
Recent