Drinking meal replacement shakes provide a simple and convenient way for you to have control over your calorie and nutritional intake. For this reason, meal replacements make weight management, particularly losing weight, much easier. There are thousands of meal replacement shakes on the market with their own unique qualities and ingredients, making it difficult to decipher which one is right for you.
This article will discuss what components any good meal replacement powder should have, as well as specific things to consider depending on your goals and preferences. To summarise, this review will provide some recommendations, and compare some of the best meal replacement shakes about, including:
Garden of Life Raw Organic Meal (Best Meal Replacement Shake For Superfood Extracts)
Jimmy Joy (Best Low Budget Meal Replacer)
Exante Meal Replacement (Best Snack Replacement)
1

What is a meal replacement shake?

To put it as simply as possible, a meal replacement shake is a dietary supplement that you drink with the purpose of replacing breakfast, lunch or dinner. They are designed to hold a similar nutritional value as a healthy balanced meal. Therefore, meal replacement shakes should always consist of a long list of essential vitamins and minerals and have a desirable ratio of the three macronutrients; carbohydrates, protein and fat.

Many meal replacement shakes tend to be weight loss oriented and can be referred to as diet shakes or weight-loss shakes. Meal replacement shakes generally are able to make losing weight easier by controlling appetite, being highly nutritious and containing lower in calories compared to your average meal. Meal replacements also usually contain additional ingredients intended to help you drop a few pounds.
2

What are the benefits of meal replacement shakes?

The benefits of using meal replacement shakes are vast. Although nothing beats a healthy diet consisting of whole foods, there are barriers to healthy eating. It's often hard to find the time, money and effort to prepare nutritionally optimized meals three times a day. That's where meal replacement shakes serve their purpose. Here are some of the benefits of supplementing with meal replacement shakes;

Cheap, Quick and Easy to Prepare

Cooking is a great activity if you enjoy it and have the time, however many of us struggle to find the time and energy. With a meal replacement shake, there is no cooking, and a very easy clean up afterwards. You can prepare a meal replacement shake in a couple of minutes with just a shaker, a scoop of your chosen meal replacement powder and some water.

This is perfect for those who want to look after their health and manage their weight, but also work and travel a lot, or don't have access to cooking facilities throughout the day. You have the freedom to drink meal replacement shakes wherever and whenever you please.

Additionally, most meal replacement shakes work out at under £4 per serving which is great if you're on a budget.

You know exactly what you're getting

When cooking or dining out, it's difficult to gauge the calorie count and nutritional value of the foods that you're eating. However, the best meal replacements will always include a fully disclosed ingredients panel on the packaging, consisting of the exact number of calories, fat, carbohydrates, protein and fibre per serving, as well as a list alongside dosages of all vitamins and minerals it provides.

There's simply no guesswork when it comes to calorie counting when utilizing meal replacements, which can often become an issue when pouring out the pasta or buttering that extra slice of bread. If you are counting calories, which is a very effective tool when wanting to lose weight, meal replacements make this process much easier.

Always nutritious

Meal replacement shakes are designed to replicate a nutritionally complete meal. When you drink meal replacement shakes, provided it's from a reputable brand, you will be consuming a nutritious meal by means of default.

We've all experienced those days when temptation is high and motivation is low, and it becomes very easy to reach for the foods we know we should try to avoid. However, even on those days, meal replacement shakes can bring value and at least some control to your diet, as you are guaranteed to consume something that is good for you.

Meal replacement shakes are able to provide this benefit as they are typically packed with protein, healthy fats, slow-release carbs, vitamins and minerals, and generally will contain qualities that will favour your weight loss goals. To add to this, the foods that most of us pick up from the shops, whether that be ready meals or snacks, can often contain high amounts of sugar, salt, fat and calories. But, with meal replacement shakes you can have confidence that what you're consuming is designed to be as healthy as can be.

Stops you from overeating

It's very easy to overeat when there isn't much structure in your diet. Meal replacement shakes can act as a tool of self-control at least for one meal time per day. When it's time to eat it's sometimes easy to unintentionally overindulge and eat calories beyond your means. However, with meal replacements, it is impossible to overeat as the portion size is determined for you.

Additionally, finishing your shake can bring the psychological feeling of completion, which will ultimately keep cravings at a bay. Also, as many meal replacement shakes are sweet-tasting or chocolate flavoured, they can satisfy your sweet tooth and therefore prevent you from snacking on the foods you crave the most but that will do no favours for your weight loss goals. Meal replacement shakes can be great when you're out and about, especially if like us you occasionally succumb to the allure of the office vending machine, some recent studies showed that more than 90% of vending machine contents were unhealthy, so much so that states even took action plans to counter it (1).
3

Will meal replacement shakes help me lose weight?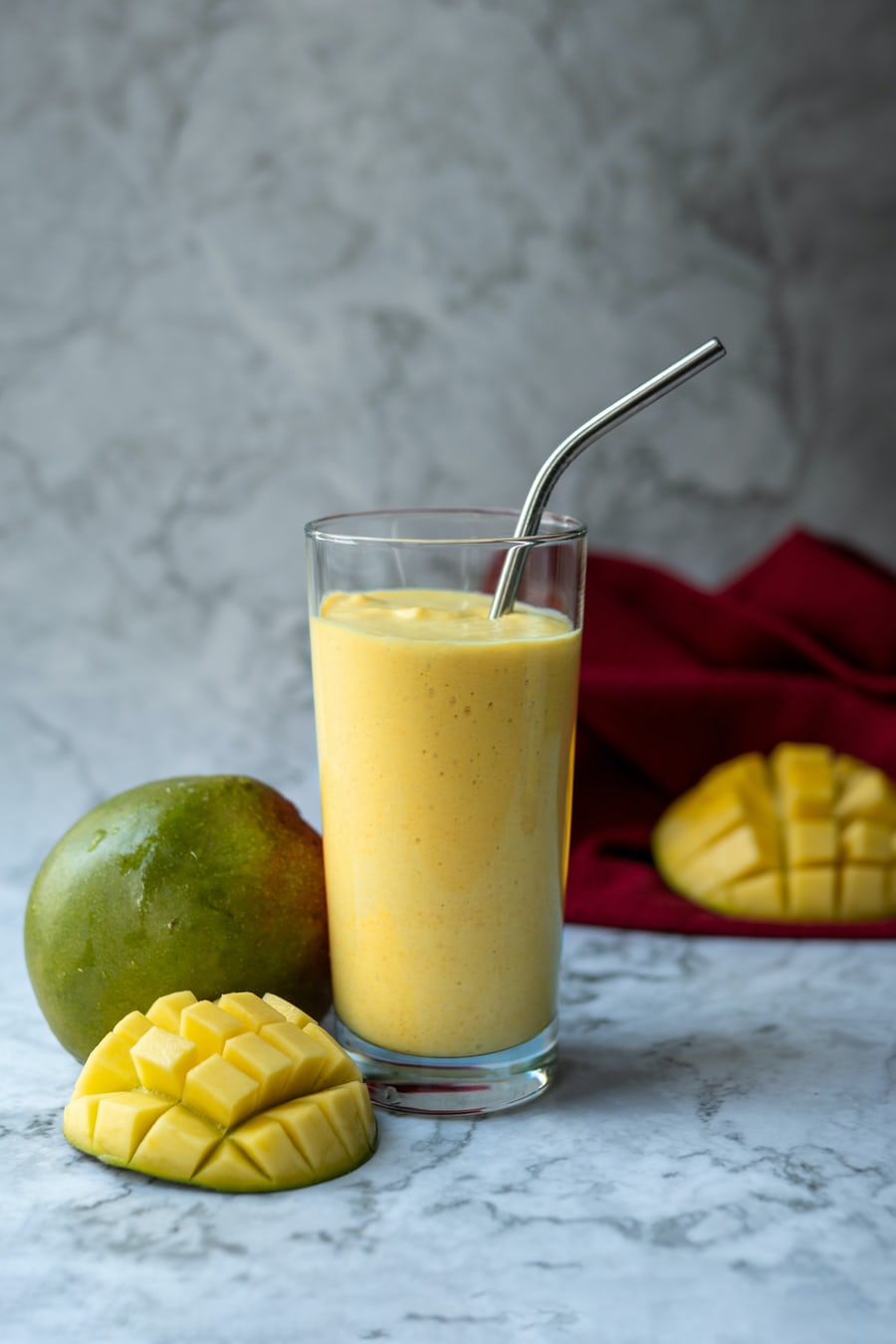 Weight loss is a game of calories in versus calories out. The aim of the game is to achieve a daily calorie deficit regularly enough to experience a noticeable decrease in body weight. By consuming a meal replacement shake you will be receiving a nutrient-dense drink that will likely contain fewer calories than your typical choice of meal at that time of day. By reducing your calorie intake during a chosen mealtime, you will increase the likelihood of being in a calorie deficit, which is the only way to lose weight.
Additionally, meal replacement shakes that are formulated to help with weight loss will usually attempt to suppress appetite and promote thermogenesis through various methods. Some of which include having a high protein and fibre content, combined with some other ingredients that assist with weight management and calorie intake control.
4

Here are some of the best meal replacement shakes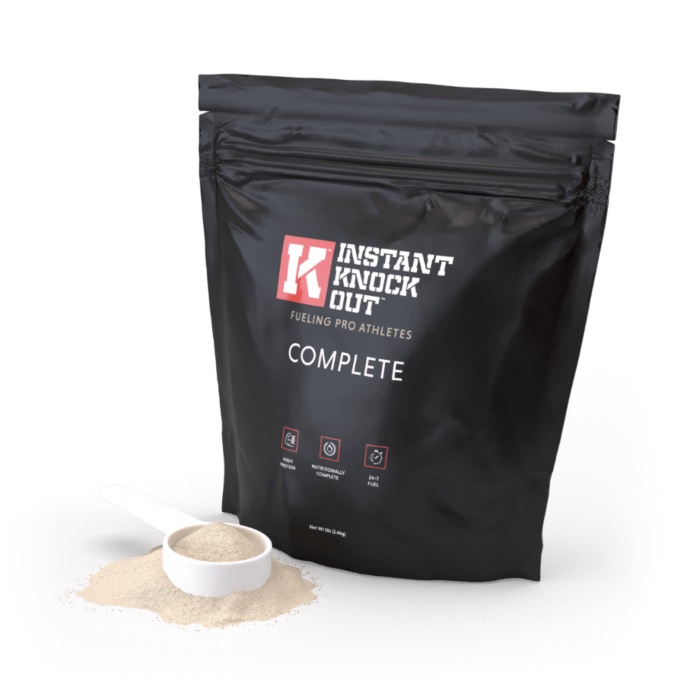 Best Weight Loss Shakes For Women
Why is Instant Knockout our best meal replacement shake for weight loss? It actually keeps you full. There's nothing worse than switching to shakes and feeling hungry all of the time, so you end up snacking on junk and undo all of the hard work you've been putting in on your diet. It was designed to help fighters loss fat fast so they can lose enough pounds for their weigh ins. It tastes pretty good too, and even though it's an expensive product, you shouldn't be using it for a very long time because it's just that good.
We found that after one shake we felt full for half the day and not only that it meets all our nutritional needs and unlike huel didn't cause us any bloating. Overall, for what it is, instant knockout complete can't be beaten, by anything on the market right now.
It's also really well balanced, making sure you get all the nutrition you need even when you're cutting calories. Instant Knockout Complete delivers a massive 35 grams of protein per serving, which will promote fullness and increase metabolism. The protein in this shake is derived exclusively from plant-based sources, including organic soy, pea and brown rice. Not only does this create a complete vegan amino acid profile supporting well-being and muscle growth, but also is scientifically backed to reduce appetite following consumption more than standard whey protein-based shakes.
The other macronutrients are perfectly nutritionally balanced for overall health and weight management. Consisting of 35 grams of carbohydrates, 3 grams of sugar, 13 grams of fibre derived predominantly from low glycaemic index oats, and 13 grams of saturated fat from MCT oil, which further supports appetite suppression and fat loss (9). Instant Knockout Complete meal replacement is also vitamin-enriched as it contains all the essential vitamins and minerals at dosages of 30% and over for each and every one.
Complete also provides omega-3 fatty acids and some of its fibre via Golden Flax seeds and Chia seeds, which both work synergistically with other ingredients in Complete to suppress appetite and help you lose weight (10). No wonder Instant Knockout reported that those who replaced just one of their daily meals with this meal replacement shake, reduced their daily intake by 550 calories!
Instant Knockout are perhaps more well known for their weight loss supplement instant knockout cut. Which is probably why their meal replacement shake is focused on weight loss. Their supplement is heavy on an ingredient called glucomannan, which is a highly filling fibre that expands 50X larger in the stomach making you feel fuller for longer. They recommend combining their fat burner and meal replacement shake for weight loss for the best results. Which makes sense to us.
Another element that separates Complete from most meal replacement shakes is that it contains no artificial flavors, sweeteners or colouring. Complete is manufactured in FDA registered facilities that adhere to cGMP guidelines. This is reassurance that the supplements were made in a hygienic environment and following proper procedure.
Bottomline
Instant Knockout Complete is the best meal replacement on this list in regards to keeping you full on a low calorie diet. It contains more protein, vitamins, minerals and fibre than the other meal replacement shakes. The calories in this shake make it more suitable as a meal replacement, as 400 kcal is what you'd generally aim for in a meal when wanting to lose weight, as it is relatively low but will fill you up. And if you mix it with their overall system (the glucomannan rich fat burning supplement, you'll feel even more full).
Additionally, the various sources of protein in Complete are able to promote weight management better than standard whey protein shakes. Alongside the protein, many of the additional ingredients in this meal replacement shake promote a natural feeling of fullness, which reduces the chances of overeating and snacking. It is also super clean, with no artificial additives.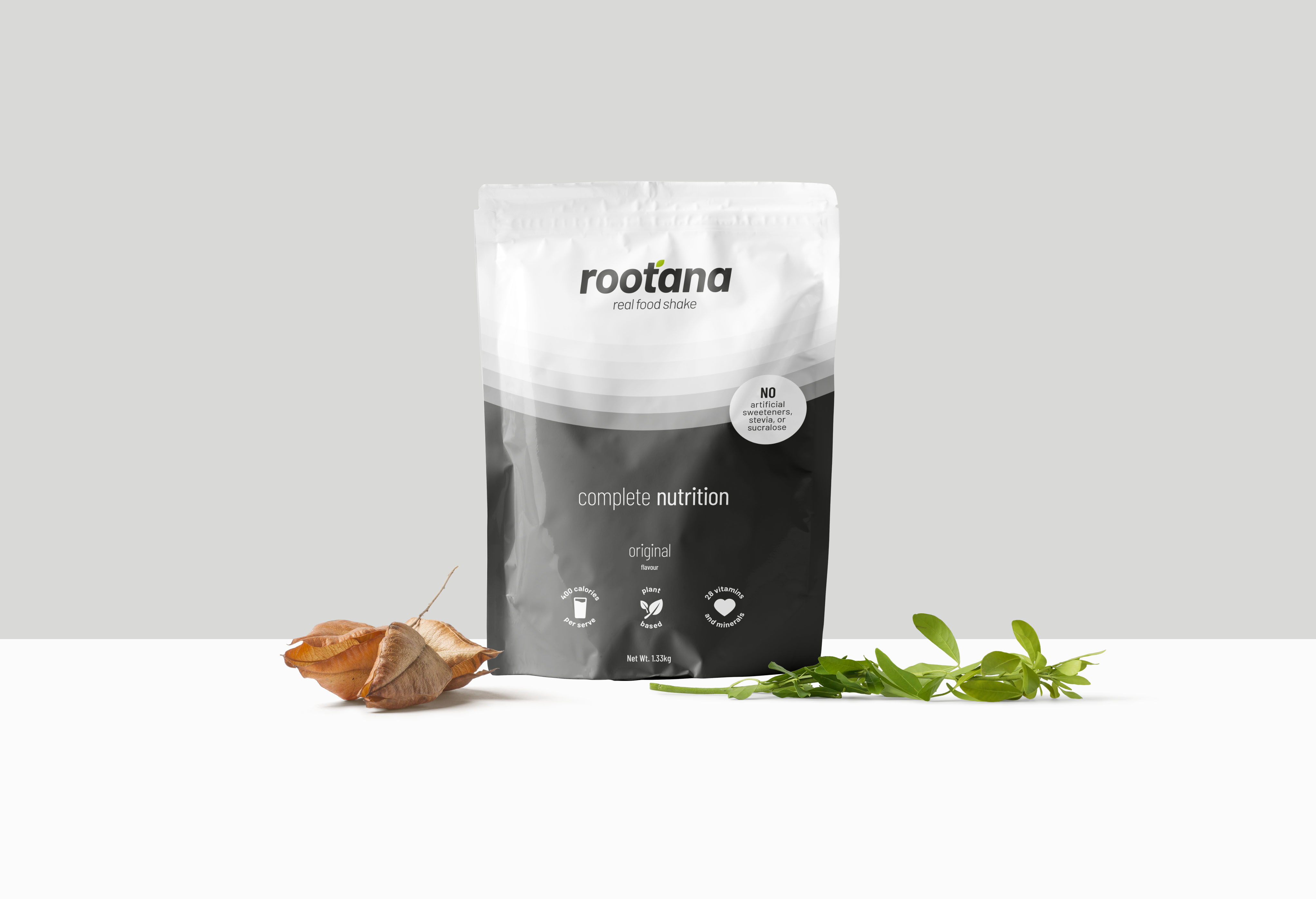 Best Overall Meal Replacement
Rootana meal replacement shakes are plant-based & naturally sweetened. It's also the best tasting on this list and the second most filling after Instant Knockout making it a great day to day option if you're not trying to lose weight. It's designed to be easy on the stomach and they have a real focus on using natural and organic ingredients free from all the nasties that we want to avoid.
Of the real food ingredients used by Rootana it covers all 28 essential vitamins and minerals, making it nutritionally sound and complete. The vitamins and minerals in Rootana are dosed at 20% of the %DV, providing reassurance to its users that they are getting all the nutrients they need at a dosage that will contribute towards daily intake targets.
Rootana is celebrated for its naturalness and transparency, as it contains no artificial flavors, sweeteners, stevia or sucralose meaning you know you're giving your body exactly what it wants.
Rootana delivers 400 calories per serving, consisting of 20 grams of protein, 43 grams of carbohydrates and 14 grams of fat. This calorific value is ideal for a meal replacement as it will likely bring satiety but also help achieve a calorie deficit over the course of the day. The 20 grams of protein is derived from ProEarth Pea Isolate which has a favourable amino profile in regards to BCAAs and is popular for its smooth texture.
Oats provide the majority of the 43 grams of carbohydrates in Rootana, delivering slow-release energy, which will support blood sugar control, and therefore reduce cravings. Additionally, the 9.4 grams of fibre per serving of Rootana will function as a prebiotic and help you lose weight. The golden milled flaxseed in this shake provides omega-3 fatty acids and due to being a source of fibre will further support appetite suppression (11). As Rootana imitates the content of a nutritionally complete meal, it is the best overall meal replacement.
Bottomline
Like all of the best meal replacement shakes, Rootana meal replacement contains all the vitamins and minerals necessary in order to qualify as a complete meal. You know exactly what you're getting with Rootana in terms of vitamins and minerals, as they are all set at 20% of %DV. Another thing that separates this from other meal replacement shakes is that it contains no artificial flavors, sweeteners, stevia or sucralose.
Similar to Instant Knockout Meal Replacement, it contains 400 calories per shake, helping satisfy your hunger cravings for longer. Rootana has a high carbohydrate content than most other meal replacements, but these carbs are derived from slow release and low glycemic index sources, supporting blood sugar regulation and appetite control. We can't wait for it to release in the USA, when we got the samples to try we blew through the whole bag in no time. We can't recommend it highly enough.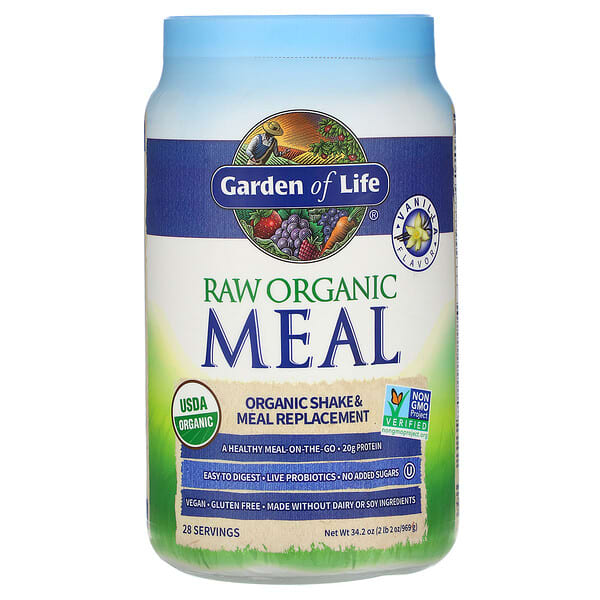 Best for Superfood Extracts
This raw organic plant-based meal replacement formula is the definition of wholefood goodness. Raw Organic provides 130 calories, made up of 20 grams of organic plant-based protein, 13 grams of carbohydrates, 0.5 grams of sugar, 3 grams of fibre and 2.5 grams of fat per serving.
The unique element of this meal replacement powder is its magnificent ingredients panel, which includes 44 superfoods, consisting of organic grass juices, fruits, vegetables and other natural ingredients and extracts. This whole-food goodness equates to 21 vitamins and minerals, including a super high dose of Vitamin B12 and Biotin, which both support the conversion of food to energy. Due to having similarities, including macronutrient profiles and inclusion of real food extracts, Garden of Life Raw Organic meal replacement can be compared to the Raw Organic Meal Vega One All-in-One.
Garden of Life Raw Organic meal replacement also contains 1.5 billion CFU probiotics and 12 digestive enzymes. This digestive enzyme blend makes for easy digestion and optimal absorption. The protein used in Raw Organic meal replacement, also similar to Raw Organic Meal Vega One All-in-One, is Certified USDA Organic and Non-GMO project verified protein, sourced from 13 organic sprouted grains and seeds. Garden of Life Raw Organic meal replacement is gluten-free, soy-free, dairy-free, and contains no tree nuts, filler ingredients, artificial sweeteners, colours, preservatives or added sugars. Raw Organic is also Informed Choice (Trusted by Sport), which means it contains no banned substances for professional athletes.
Bottomline
Garden of life is recognised for its dairy and gluten-free wholefood-based supplements, including their grass-fed collagen peptides. The Garden of Life Raw organic meal replacement contains only natural ingredients, including superfoods and digestive enzymes, and is the best on the list in this department. It is also perfect for those with allergies and digestive issues.
In terms of competing for being the best meal replacement overall, it is lacking in a few areas. Firstly, Garden of Life Raw Organic meal replacement is low in calories. Although this is often celebrated in relation to weight loss, 130 calories is not likely to satisfy your hunger cravings and will likely lead to greater calorie intake and snacking. Additionally, despite containing wonderful superfoods, Garden of Life Raw Organic meal replacement is not a complete meal replacement, as it only contains 21 vitamins and minerals. Raw organic meal replacement is perfect for those following the vegan diet or with celiac, as it is gluten-free, plant-based and high in Vitamin B12.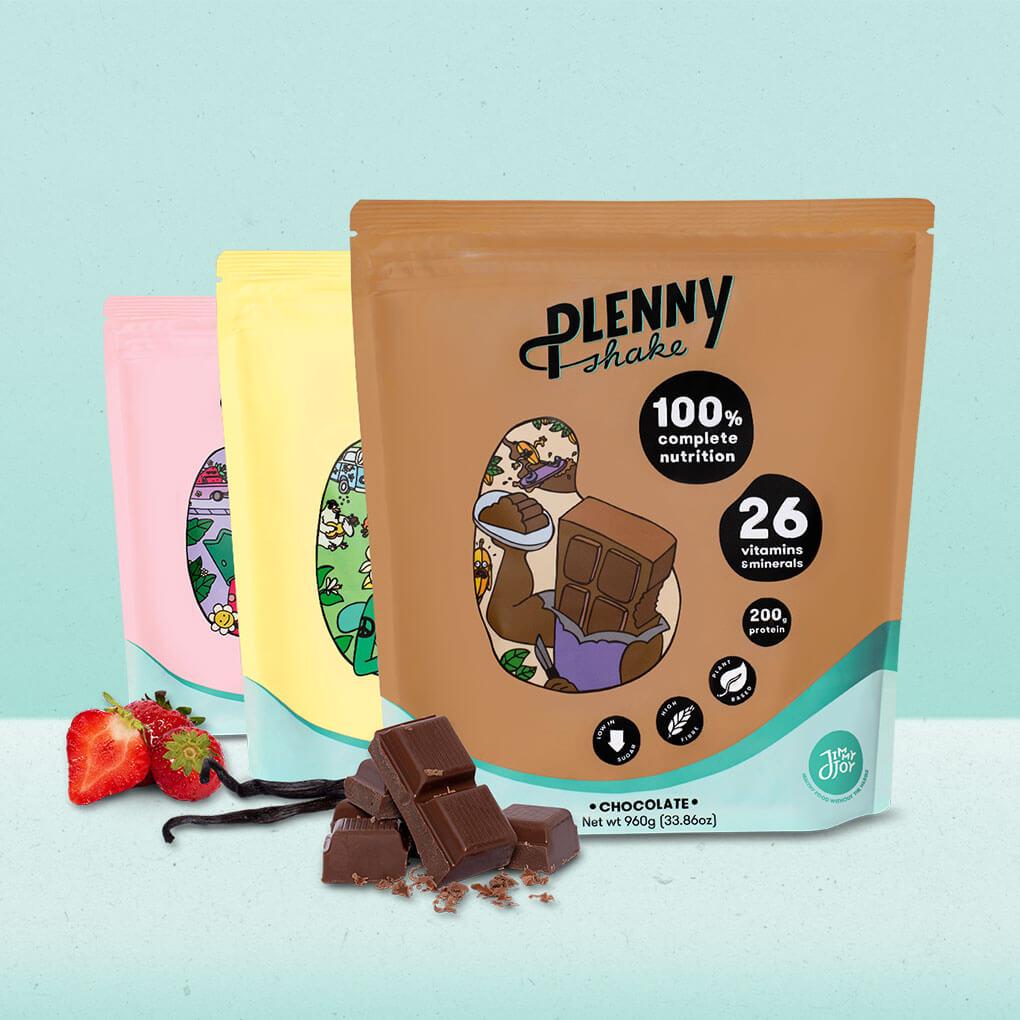 Best Low Budget Shakes/Best For Weight Gain
Jimmy Joys shakes are one of the cheapest on the market, but they do also taste great, the only real drawback is that they're probably the least filling on this list which is good if you're trying to gain weight, but less so if you're trying to lose it.
We loved the passionfruit flavour as it offered something a little different to the same old options of most of the other brands, although their chocolate and vanilla flavors were a little bit too mild for our tastes.
Like the other shakes on this list they have a completely balanced amino acid profile and contain all of your essential vitamins and minerals. They were however a little bit lower on the protein side of things at 26g, so possibly not the best if you're the sort of girl who likes to work out a lot.
Their meal replacement bars were also pretty good, being much larger than average, ironically considering the shakes leave you hungry, these were actually really filling. Although if you do get these avoid the Pizza flavor, it sounded like a fun idea, but it's definitely just a gimmick and not a great one.
Bottomline
Jimmy joy is a good option if you're low on budget or looking for something to help you gain weight. It's not a good option if you're the sort of person who feels hungry easily or wants to go to the gym a lot.
The flavors are great and the wide range of products means that you can have something other than just a shake.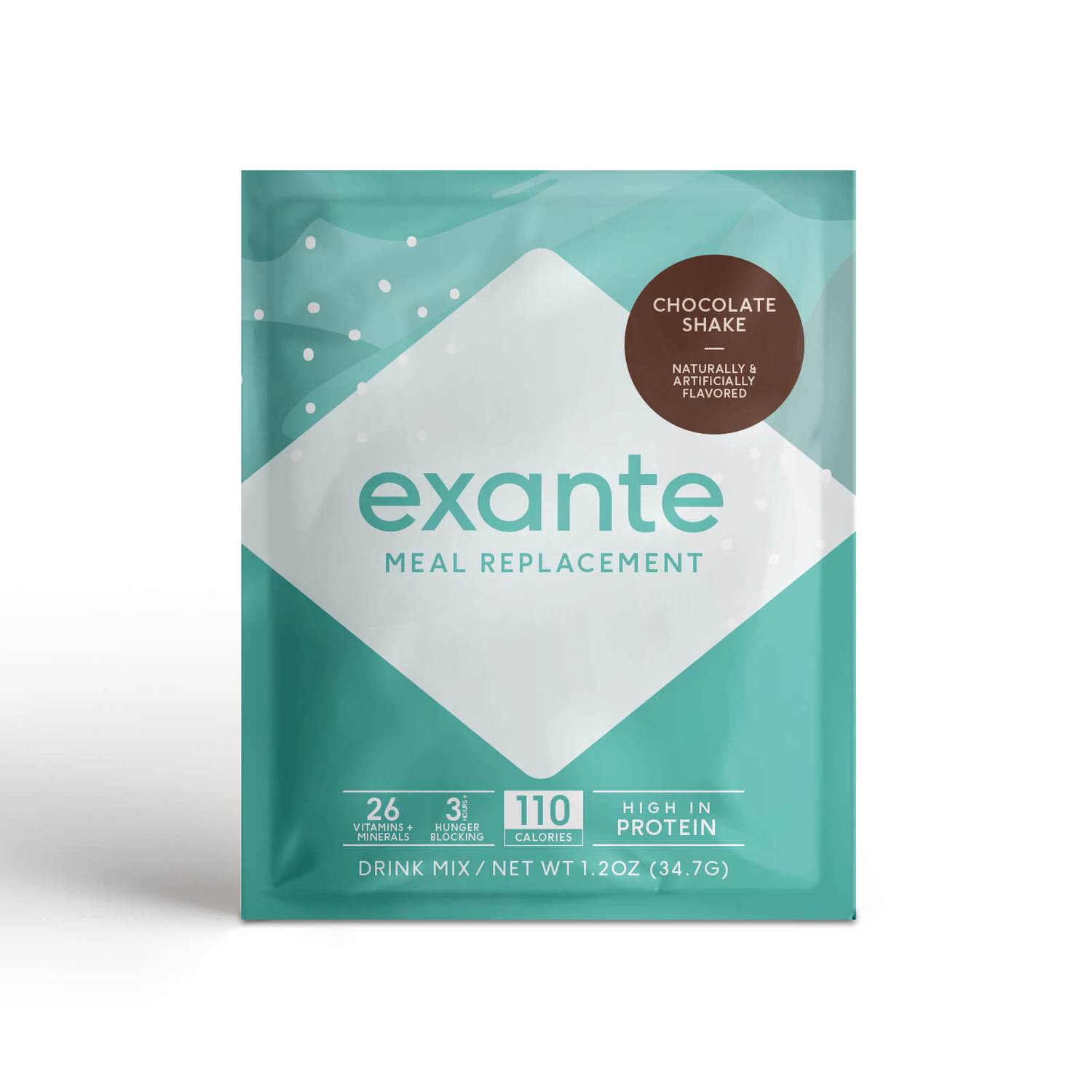 Best Snack Replacement
The Exante Meal Replacement Shake is a low-calorie whey-based supplement. As a consequence of its low-calorie nature, this 110 calorie shake is relatively low in macronutrients, delivering just 12 grams of protein, 11 grams of carbohydrates, 5 grams of fibre and 3 grams of fat per serving. However, Exante is packed with 26 vitamins and minerals, delivering 25% of the %DV for each one.
Exante meal replacement shakes do contain a blend of digestive enzymes, which will support digestion and absorption, and naturally suppress appetite. This meal replacement's protein source is whey protein and whey protein isolate, which provides a complete amino acid profile. Exante meal replacement shakes contain natural and artificial sweeteners and flavouring.
Due to its incredible low calorie and macronutrient content, Exante is the best meal replacement shake for snacks as opposed to full meals.
Bottomline
Due to its low calorie and macronutrient content, Exante meal replacement shakes will not likely satisfy your hunger cravings or provide you with much energy, which prompts a greater calorie intake. The calorie, fat and carbohydrate values are similar to that of standard protein powders, but 12 grams of protein could be described as inadequate for any meal replacement shake or traditional protein powders. You would desire a greater protein content meal if weight loss and muscle development are your main goals.
Exante meal replacement shake is similar to a typical whey protein shake and whey protein isolate powder in regards to its calorie and macronutrient content. However, it qualifies as a meal replacement as it has a high-quality vitamin and mineral complex, with a digestive enzyme blend. For this reason, Exante meal replacement is the best snack replacement out of the shakes listed in this review.
5

Conclusion: What is the best meal replacement shake for women?

Meal replacement shakes are intended to deliver all the nutrients you would receive from a healthy balanced meal in a single drink. Meal replacements help bring convenience and control over your diet. There are thousands of meal replacement supplements out there with different qualities and benefits. Provided they contain essential nutrients at good doses, meal replacement shakes can help you achieve optimal health.

Many people use meal replacement shakes when wanting to lose weight, however, some meal replacement shakes are better than others at supporting this goal. If you are looking for a meal replacement shake that is not only good for you but also helps with weight loss, you want it to provide;
at least 26 vitamins and minerals at the minimum of 20% of the %DV
about 400 calories, to promote a calorie deficit but still fill you up
a good dose of slow-release carbohydrates & healthy fats, with as little amounts of added sugar as possible
over 20 grams of protein, ideally a blend plant-based protein that includes pea due to its appetite suppressing benefits
appetite suppressing and calorie reducing ingredients such as fibre, ideally over 8 grams
little to no artificial sweeteners and colouring
Taking all of these factors into account, the best meal replacement shakes for weight loss and health overall is Instant Knockout Complete and Rootana the other shakes in this article have their place, with qualities that may be more desirable for your goals and preferences, these two rank the highest for being the most effective, inclusive, health-boosting, weight loss supplements.
6

Can I take weight loss supplements with weight loss shakes?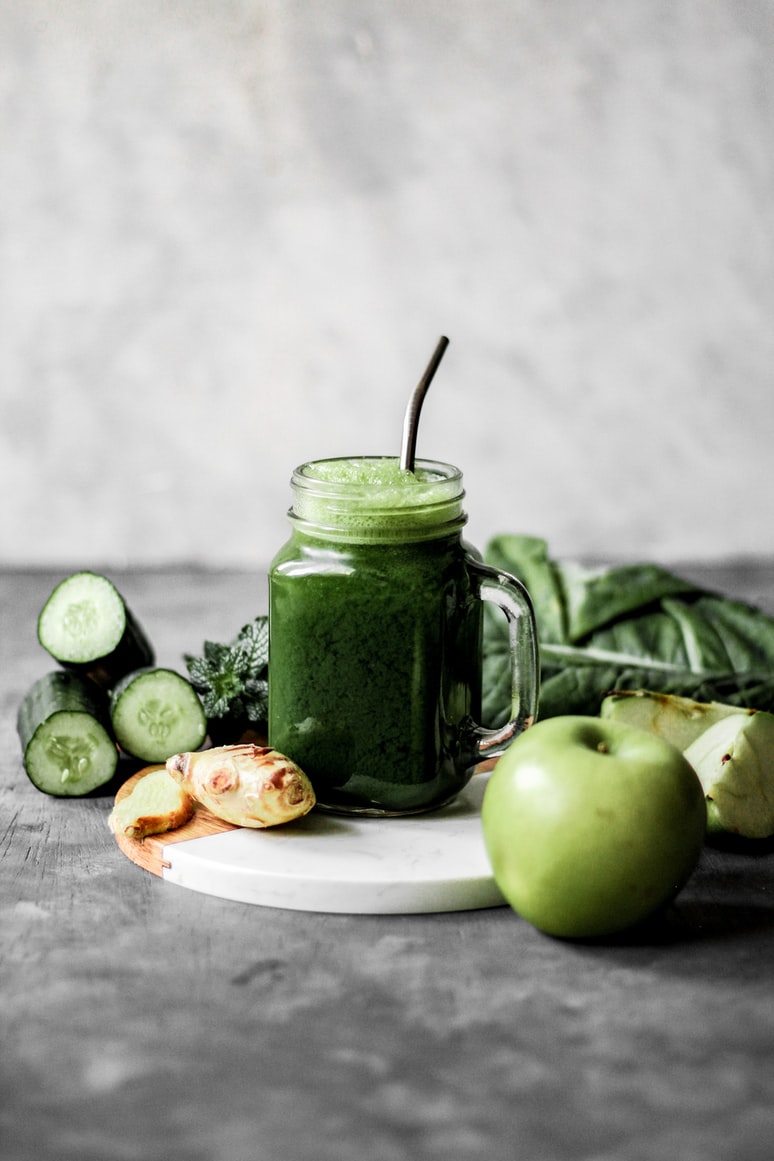 You should be able to take weight loss supplements with meal replacement shakes, instant knockout complete even has a sister brand, as does phenq that are designed to support in just this. That said, from our knowledge, fat burning supplements don't all work the same way. It's quite likely that if you want to combine fat burners and meal replacement shakes then you'll want one that helps supress appetite more than one that helps burn energy. For a list of the best fat burners for women we recommend the one at Center TRT. They're a research group that specialises in that sort of thing. And like a lot of things men and women do benefit from different weight loss supplements. The mens fat burners list tends to be much higher in caffeine and other ingredients which can cause bloating and the dosages are more geared towards people who weigh more.
7

Are meal replacement shakes dangerous?

Any supplement or food has the potential to be dangerous to your health. However, purchasing them from reputable brands or companies, and preparing and consuming them as advised eliminates almost all of the risk. There are meal replacement shakes that use specific fillers that are yet to be studied in relation to human health. They will likely not be bad for your health immediately but could have adverse health effects if taken every day.

Another note is that many weight loss supplements can be dangerous due to containing the above recommended doses of stimulants, such as Caffeine and Capsaicin. Stimulants aren't found in most meal replacement shakes, but some do contain green coffee bean extract, which is a generally safe and very weak stimulant that has weight loss properties.
8

Are meal replacement shakes good for you?

Meal replacement shakes can significantly improve your health! Most meal replacement shakes contain all of the essential vitamins and minerals your body requires for optimal functioning, however, dosages do vary significantly from product to product.

Vitamins and minerals play an essential role in determining your overall health, longevity and quality of life. By consuming these nutrients you receive their vast health benefits. Therefore, a nutritionally complete meal replacement shake that provides around roughly a third of daily intake targets has the potential to help you achieve optimal health.

Meal replacements also tend to have highly desirable macronutrient splits, consisting of slow-release carbs, high amounts of protein and small but adequate amounts of essential fats. Diets and meal structures that have this split are generally optimal for human health and weight management.
9

What to look for in a meal replacement shake?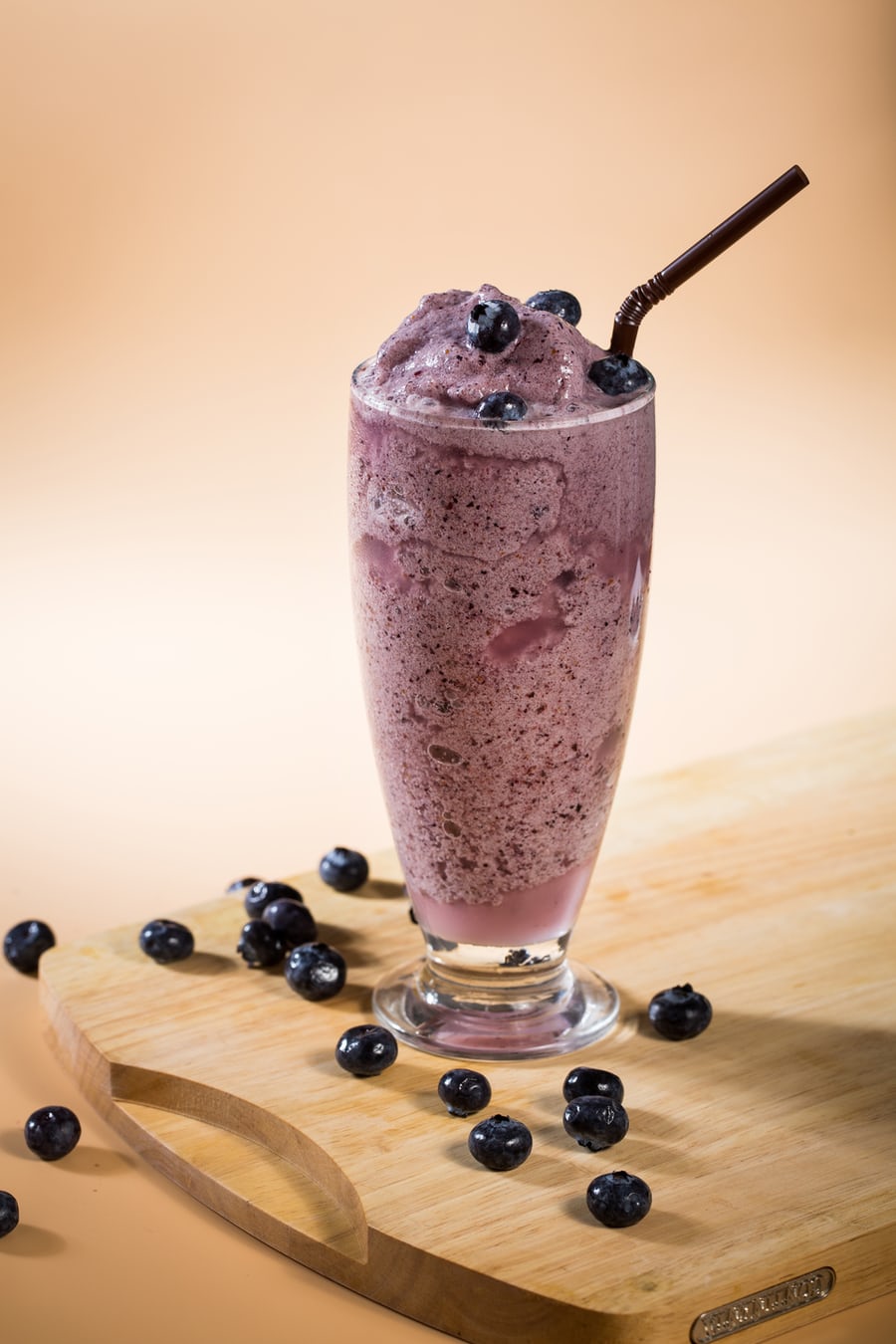 When trying to find the best meal replacement shake, you should be looking for several key qualities to ensure suitability. Meal replacement powders are formulated to replicate the essential nutrients you'd receive from a healthy meal. Therefore, you want the ingredients to match up and not exclude any essential ingredients or components.
Firstly, if a meal replacement shake, or any supplement for that matter, doesn't have an ingredients panel, it is strongly advised to not consume it. However, if it does include an ingredients panel, you want it to be inclusive of the most important nutrients. Here are some essential aspects that any good meal replacement shake will include;
Macronutrients are nutrients that your body needs in large amounts in order to function properly. These include carbohydrates, protein and fat. All three of these macronutrients have specific roles within the body, from providing energy, regulating hormones to enabling cell development.
On the label, above the macronutrient ratios and values, you can usually find the total number of calories per serving. The optimal amount of calories is entirely goal dependent. Here's a breakdown of macronutrients and calories, including their benefit and what to look for;
Calories
Your total daily calorie intake will determine whether you lose, gain or maintain weight. Generally, if you don't want to gain weight you should opt for a meal replacement that delivers 500 calories or less. The calorie count should enable you to have at least two other meals that day and still achieve a calorie deficit.
Meal replacement shakes that contain 700 calories and above are generally considered mass gainers, as these promote a calorie surplus, and ultimately weight gain. If the calories from a serving of a meal replacement shake are low, for example, less than 250 calories, this can lead to snacking and greater overall calorie consumption as it will not provide you with enough energy and satiety.
Protein
Protein in meal replacement shakes is usually derived from whey but plant-based protein such as soy, pea and brown rice are viable alternatives. In order to match the values of an optimal nutritious meal, a meal replacement shake should contain at least 20 grams of protein per serving. However as protein has the ability to support lean muscle mass, suppress appetite and burn more calories by elevating metabolism, you ideally want your meal replacement shake to deliver greater amounts.
Carbohydrates
Carbohydrates are the body's main source of fuel, when blood sugars are low and glycogen stores are depleted, you can begin to experience adverse health effects, such as weakness, confusion and dizziness. For this reason, it's important to consume carbohydrates every day. For optimal health, you want to attain this macronutrient predominantly from slow-release and low glycemic index sources. This will promote healthy energy levels, fullness and appetite control.
On the contrary, fast release and high glycemic index carbohydrates cause a spike in blood sugar which is followed by a rapid dip, which leads to sugar cravings. For this reason, you want added sugars to be as low as possible if weight loss is your goal.
Fibre
You want your meal replacement shake to contain fibre, as not only is it great for gut bacteria, but it can also help with weight loss and reduce blood sugar after a high carbohydrate meal (2). The recommendations for the amount of fibre in your diet seems to be increasing but around 28 grams per day is optimal. Therefore you want your meal replacement shake to contain around a third of that value, so roughly 9 grams.
Fats
This macronutrient is often frowned upon but is essential for health, specifically for cell growth and hormonal regulation. You want the fats in your meal replacement shake to be derived predominantly from healthy fat sources. Consumption of healthy fats leads to greater feelings of satiety due to being more filling and calorie-dense per gram compared to carbohydrates and protein.
Omega-3 polyunsaturated fats, which is what is found in fish oil supplements, is critical for cell functioning, hormonal activity and inflammatory response. In meal replacement shakes, omega-3s can be derived from flaxseeds and chia seeds, just to name a few. Omega-6 also plays its role, as these fatty acids help promote heart-healthy blood lipid levels and blood sugar support.
Saturated fat, often referred to as bad fats, are commonly found in meal replacement shakes, usually, in the form of sunflower oil, cocoa powder or coconut-derived MCT oil. Saturated fat is associated with "bad" cholesterol and cardiovascular disease.
This is the main component that separates a meal replacement shake from a protein shake. This should be the longest list on the ingredients panel. Next to the name of the included vitamins and minerals, you should be able to find the dosage complete with the corresponding daily values (%DV).
The best meal replacement shakes contain vitamin A to K with a breakdown of the different types of B vitamins (including thiamin, riboflavin, niacin, pantothenic acid, pyridoxine, biotin, folic acid and B12) and several minerals, including Iron, Calcium and Potassium. Ideally, you want the %DV for all vitamins and minerals to be over 20% per serving, as this would strongly contribute towards achieving daily target intakes.
When looking for a supplement to improve your health, try to avoid any unnatural ingredients that bring no nutritional value. Many supplement powders contain artificial ingredients that unnaturally enhance the taste, colour and texture of the product.
You may desire a small amount of these ingredients to make your shake more enjoyable to drink, but make sure they are the very last thing on the ingredients panel, as this means they make up the smallest amount of the powder.
Many meal replacement shakes are able to make themselves stand out in a saturated market by adding extracts of foods or herbs that have various health benefits, such as antioxidant fruit extracts and adaptogens. This isn't essential and shouldn't be prioritised over the quality of vitamin and mineral content, and macronutrient values. Some meal replacement shakes include digestive enzymes or digestive enzyme blends that support absorption and digestion, again this may be desirable but it's not vital.
As uncovered in this article, vegan meal replacement powders are just as capable of providing high-quality protein as whey-based supplements. This is provided that they use soy protein or combine pea and brown rice together to complete the amino acid profile and match the total grams of protein.
Additionally, if you want to lose weight and increase feelings of fullness following your shake, a pea protein-based meal replacement shake may be more effective than conventional whey meal replacement shakes. Also, vegan meal replacement powders are perfect for those following a plant-based or vegan diet, and also are strongly advised for those who are sensitive to lactose. If you're following a vegan diet for weight loss then greatestphysiques have some fantastic tips on their vegan cutting diet page.
10

Is a vegan meal replacement shake better?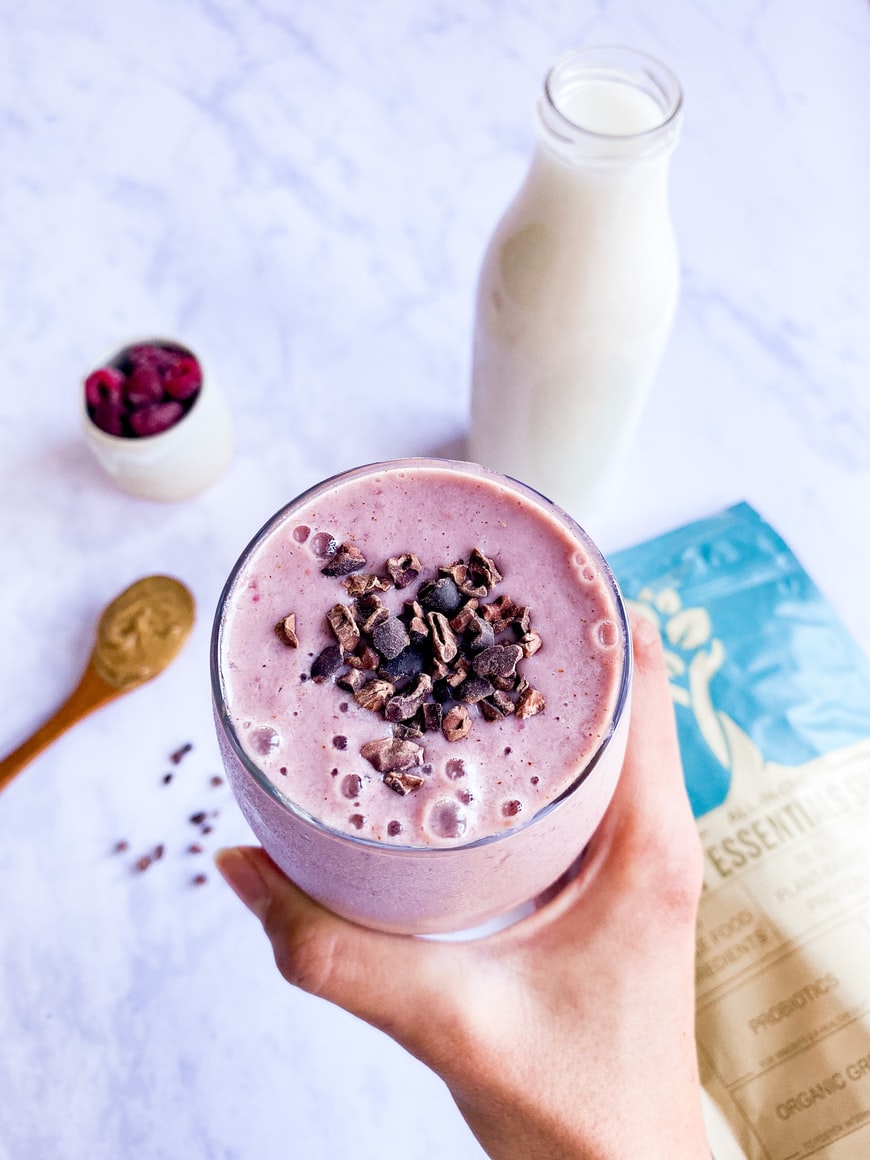 The main difference between a conventional and vegan meal replacement formula is the protein source, with the former typically using whey and the latter using a plant-based protein, such as pea, soy or brown rice. Here are some of the key points of comparison between vegan and conventional meal replacement shakes;
Most meal replacement shakes contain whey as their only source of protein. Whey is a derivative from cow's milk, and this contains a milk sugar called lactose. Research suggests that at least two-thirds of the global population become lactose intolerant after weaning (4) and mild to severe sensitivities can often occur in later life.
Lactose intolerance and sensitivity is a digestive disorder that can cause bloating, abdominal cramps and gas. So, if you know that you have an intolerance to lactose or often feel these symptoms after eating a meal that contains dairy, meal replacements that use whey powder may not be the best option for you.
Since vegan protein powder is derived entirely from plants, it doesn't contain any lactose or dairy, which is perfect for those who struggle to digest lactose. Although, plant-based meal replacement shakes can contain soy and gluten, so be aware if you are allergic to either of these two and opt for soy or gluten-free shakes if necessary. Additionally, if you have irritable bowel syndrome or are sensitive to FODMAPS, plant-based meal replacement shakes can also cause digestive issues.
Whey protein is used in most meal replacement powders and is regarded as a complete protein due to possessing all nine of the essential amino acids. The quality of the protein used in plant-based meal replacement shakes is dependent on its source, however, they do tend to be lower in some essential aminos and branch chain amino acids (BCAAs). BCAAs are the essential aminos involved in muscle building.
With that being said, pea protein, although low in methionine, is rich in BCAAs, and contains a complete amino acid profile, consisting of noticeably more histidine and phenylalanine than whey (3). Similarly, although brown rice protein powder is low in the essential amino acid lysine, it is also rich in BCAAs (5).
By combining pea (low in methionine) and brown rice (low in lysine) protein, a more desirable and complete amino acid profile is created. Therefore, meal replacements that include these two plant-based protein sources, provide a high-quality meal replacement shake in regards to protein. Soy protein also has a complete essential amino acid profile and is high in muscle growth-promoting BCAAs.
When it comes to comparing nutrient density between vegan and whey-based protein, we are assessing the number of essential nutrients per calorie. To support your health and well-being, you want your meal replacement shake to be as nutrient-dense as possible. With that being said, you shouldn't rely on the protein source of your meal replacement shake for its vitamins and minerals content, but you may want to know which out of the two is more nutritious.
To put this simply, whey is made from milk therefore it naturally contains more calcium and potassium than vegan protein powder. However, pea protein contains much more iron compared to whey. Ultimately, both protein sources have beneficial and antioxidant properties that support well-being and reduce the risk of developing the disease.
When comparing the ability of vegan and standard meal replacement shakes to support muscle health and development, the results may be somewhat surprising. Vegan protein powders, using brown rice and pea protein, have in fact been shown to be just as effective as whey when it comes to promoting muscle growth (5, 6).
The research confirms that plant-based protein powders are equal to whey when it comes to promoting muscle growth, provided that they contain similar amounts of protein and BCAAs per serving. Plant-based protein is able to match these values by using soy protein or by combining different plant-based protein powders, such as pea and brown rice (5, 8).
It is important to note that adding more high-quality protein to your diet will not result in developing big and bulky muscles. Instead, when combined with regular exercise, such as weight training, greater high-quality protein intake will lead to fat loss and promote a more lean and refined physique.
To achieve weight loss, you need to be in a calorie deficit. The most effective way to attain a calorie deficit is to consume fewer calories and increase physical activity. Overall, high protein diets are advised when wanting to lose weight as protein boosts your metabolism and reduces hunger cravings. Therefore meal replacements that use whey or vegan protein can help you lose weight by reducing your daily calorie intake, increasing thermogenesis whilst promoting fullness.
However, we typically metabolize whey much faster than vegan protein. Therefore, although whey has been shown to support weight loss and reduce appetite, vegan protein powders can curb hunger cravings for greater periods of time. This is supported by scientific studies that found evidence to suggest that pea protein has more of a beneficial effect on appetite and can reduce overall food intake to a greater extent than whey (7).
11

What is the best meal replacement shake?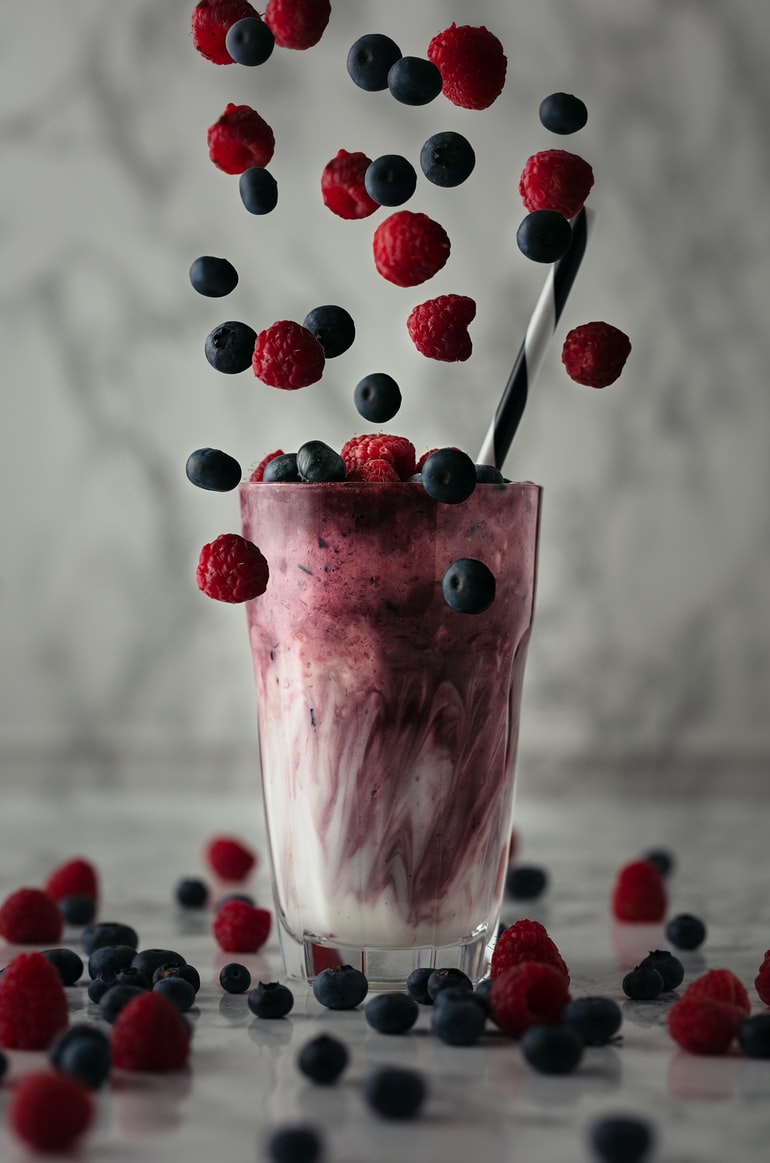 The best meal replacement shake for you is one that meets your specific goals and preferences. However, adding on to the topics discussed in this article, there are some questions you need to have answered before you are able to find the right meal replacement shake for you;
If you want a meal replacement shake to help you lose weight, there are a couple of qualities you need to look for. When it comes to weight loss the preferred meal replacement shakes are often thought to be those that are low calorie, however, this isn't the case. Ideally, you want the meal replacement to be low enough in calories to comfortably achieve a calorie deficit but high enough to fill you up, and provide you with enough nutrients and energy to fuel your body.
Having the calories too low in a meal replacement shake can lead to hunger cravings, which results in greater calorie intake throughout the day. Therefore, the ideal meal replacement shake for weight loss is one that satisfies your appetite without putting you in a calorie surplus over the course of the day. Generally, if you want to maintain or lose weight the sweet spot of calories per serving is between 350-450 kcal.
References:
Popular
Related
Allwomenstalk Reviews