7 Reasons You May Need to Increase Your Vitamin and Mineral Intake ...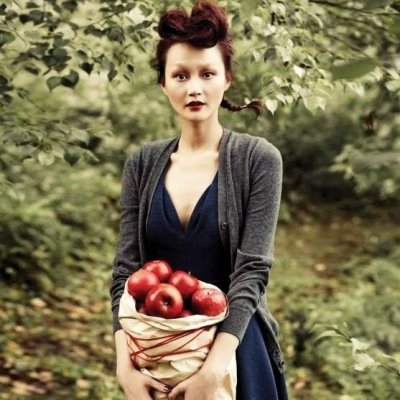 Did you know that that RDA (recommended daily allowance) for vitamin and mineral intake was established during WWII and is based upon what the young men of the military needed? Did you also know that what the U.S. government sets as an RDA is sometimes different to what the World Health Organization (WHO) sets as an RDA? For example, the U.S. recommends 1200 milligrams of calcium daily for adult women, while the WHO recommends 750 milligrams. Clearly, vitamin and mineral needs are not one size fits all, which is why your vitamin and mineral intake may need to increase at times.
1.

Take Medication

If you take certain medications, you may need to increase your vitamin and mineral intake. Certain medications can deplete your vitamin and mineral stores. For example, antibiotics can deplete B vitamins, calcium, magnesium, and iron. Anti-inflammatory medications like ibuprofen can deplete Vitamin C, folic acid, and iron. If you take these medications, and other medications that deplete vitamins and minerals, you should make sure you eat foods that are high in the vitamins and minerals you need.
2.

Follow a Vegetarian Diet

Vegetarian diets can be very healthy, but if you are a vegetarian, you do need to make sure you are getting all of the nutrients you need. Zinc and iron are two minerals that you need to be sure you are vigilant about getting, because these nutrients are not absorbed by your body as well when they come only from plant foods. B12 is another nutrient you need to watch. Animal foods are the only place you can get B12, so talk to your doctor about taking a B12 supplement if you are a vegetarian.
3.

Food Allergies

If you have food allergies, you may need to be careful that you are getting enough nutrients. For example, if you are allergic to dairy, you need to look to other sources for calcium such as fortified orange juice and leafy green vegetables. If you have multiple allergies, you may want to consider working with a registered dietician who can help you make sure your diet is meeting all of your nutrient requirements.
4.

Stress

Stress is extremely taxing on your body. It can make you tired, weaken your immune system, and even deplete nutrients. Vitamin C is a nutrient that gets used up very quickly when you are under stress. For this reason, you should increase the amount of Vitamin C rich foods you eat, like strawberries and oranges, when you are under stress.
5.

Celiac Disease

Celiac disease is an autoimmune disease that causes the immune system to attack and damage the small intestines when gluten is consumed. Due to the damage, the small intestines are not able to absorb nutrients very well. A gluten free diet allows the intestines to heal so vitamins and minerals can be absorbed. However, if you have celiac disease, you should talk to your doctor about possible deficiencies that may need to be addressed.
6.

Malabsorption

Malabsorption occurs when the body cannot absorb certain sugars, fats, proteins, and micronutrients from foods. It can be caused by a variety of problems, including celiac disease. If you have a malabsorption problem, you need to talk to your doctor about supplementation to help avoid deficiencies.
7.

Athletes

Athletes place a lot of stress and their bodies. As a result, they need to replace their nutrient stores, such as electrolytes like sodium and potassium. These become depleted after a heavy workout, and can be replaced with a sports drink or coconut water.

For various reasons, there may be times when you need more vitamins and minerals. During these times, you should try to get the nutrients you need from nutrient-dense food. Has there been a time in your life when you needed to increase your vitamins and minerals?

fitday.com, eatright.org, nlm.nih.gov, Cohen, Suzy. Drug Muggers. New York: Rodale, 2011. Print.

{{#comments_count}} Show Commnents ({{comments_count}}) {{/comments_count}}