Multivitamins for women — there are dozens of them out there, but how do you know which is the right one for you? My doctor recommends a multivitamin to all of her patients, and says it's a good idea to get in the habit of having one in your late teens. She's offered me her own picks for which are the best, and why… and here they are! These are the 7 best multivitamins for women.
---
1

One-a-Day Women's Multivitamin/Multimineral Tabs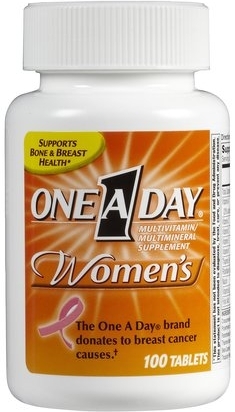 Price: $16.99 at soap.com
This is a popular brand, and a good choice. Because it's a national brand, it's also easy to find, available in almost any drug or grocery store. It's formulated just for women of all ages, with all the calcium and vitamin D we need for strong, healthy bones, along with folic acid, magnesium and zinc to support our reproductive systems.
---
2

Nature Made Multi for Her Vitamin & Mineral Tabs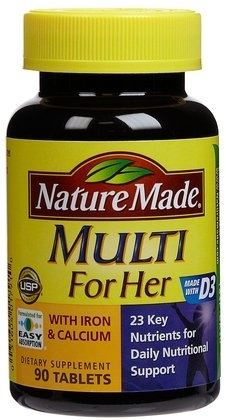 Price: $8.31 at soap.com
This is another good, basic, straightforward multivitamin for women. It's made with 23 key vitamins and minerals, balanced together to provide all the things we women need to stay healthy and strong, throughout our lives. And the price is right!
3

Nature's Way Alive! Women's Multi Tabs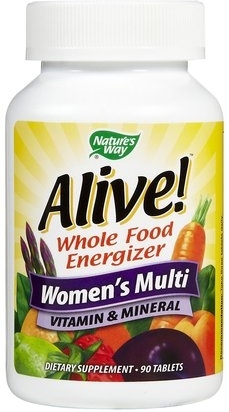 Price: $16.81 at soap.com
This is the multivitamin I take every day, and I love it! It's made with so many marvelous ingredients, all working together to keep me healthy and happy, I don't know where to start. Yes, it has calcium and vitamin D for strong bones, but it also has biotin for healthy hair and strong nails, and even cranberry for a healthy urinary tract system.
---
4

Centrum Silver Ultra Women's Multivitamin Tabs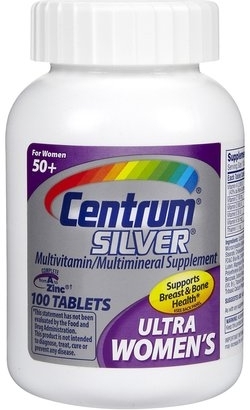 Price: $11.89 at soap.com
This is the brand of multivitamins for women that my doctor recommends. She says it's just a good, safe choice, and it's very easy to find. I was offended, at first, that she recommended a multivitamin geared towards seniors, but she said it's actually perfect for women as young as 18.
---
5

Rainbow Light Certified Organics Women's Multi Caps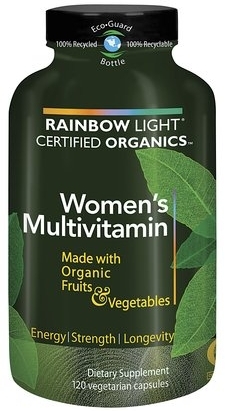 Price: $24.49 at soap.com
If you're vegetarian, or just concerned about the harsh or nasty chemicals that might be making their way into your multivitamin, then these women's vitamins might be a good choice. They're certified organic, and even come in a 100% recycled and recyclable bottle.
---
6

New Chapter Every Woman's One Daily Multi Tabs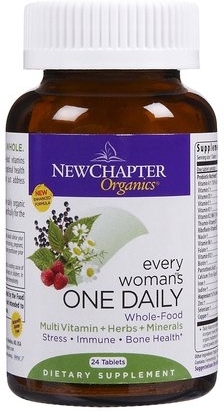 Price: $35.93 at soap.com
This is a multivitamin for women and so much more! It's really almost a nutritional supplement, meant to fill in the gaps left by our less-than-ideal diets. It's designed to help you build and keep strong bones, boost your immune system, and even relieve stress.
---
7

Futurebiotics Multi Vitamin Energy plus for Women Tabs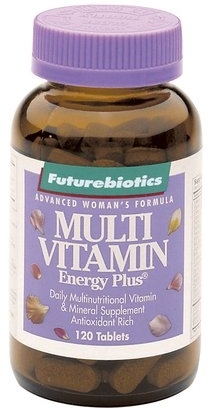 Price: $14.95 at soap.com
It's a multivitamin for women, it's an energy pill without the crash — it's both! This women's multi is made with all of the vitamins and minerals you expect from a pill, with so much more, including ginseng and extra vitamin B for long-lasting energy. Woo!
There are so many multivitamins for women, you might not know where to start… but try one of these, and switch it up once in a while until you find the one that's just right for you! I especially love the Nature's Way one, but all of these are good first choices… give them a go! If you already take a women's multivitamin, is it on this list? Which one is it? Do tell!
Top Photo Credit: www.wernickescorrection.com
---
Comments
Popular
Related
Recent