7 Important Things Everyone Should Know about Therapy ...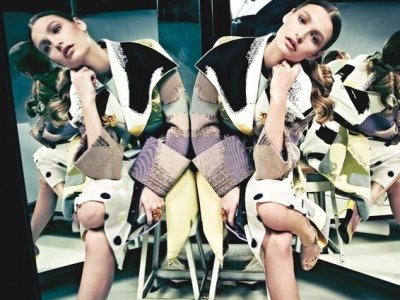 There are quite a few important things to know about therapy! As a therapist, I can say that this is a very rewarding profession. It's full of challenges, there's always something new that you can learn and you have to constantly try to improve yourself, so you can help your patients solve all their problems. There's actually nothing more rewarding than being able to help someone, but you should first establish a good therapeutic relationship since sometimes, for a therapist, a first session with someone is everything. Because there are a lot of myths about therapists that aren't actually true and that won't go away, here are a few important things to know about therapy:
1.

Your Therapist Won't Think You're Crazy
In my opinion, this is definitely one of the most important things to know about therapy. Your therapist will never think you're crazy. Everyone has to face difficult times in their lives, nobody is perfect and we all make mistakes. The important thing is that you realize that the solutions you've tried so far are not working anymore and now you are trying to do something to feel better.
2.

The Therapist is Not There to Give You Advice
The therapist is actually not there to give you any advice. They will help you find the resources you need to solve your problems and they will guide you, so you'll be able to make the best decisions for your future. They will share their knowledge with you, they will explain to you why you feel this way and they will help you become stronger, so you'll be able to increase your self-esteem and boost your self-confidence.
3.

Trust is Extremely Important
It's extremely important to trust your therapist, even if sometimes the homework they give you might not seem very helpful in the first place. All that they do, they do it because they are trying to help you rediscover your strengths, so you'll be able to solve your problems. If you don't feel like you're connecting with your therapist, just tell them and they will seek out a different therapist that will better suit your needs.
4.

You Deserve to Be Happy
Even if sometimes you might feel otherwise, I must tell you that you deserve to be happy; everyone does. Actually, that's the reason why you came to therapy. Happiness is not reserved for certain people. Don't be so hard on yourself and allow yourself to enjoy the wonderful things in your life, because everyone has regrets. Try to heal your wounds and step into happiness, since you deserve it, just like everyone else.
5.

You Are the One Who Can Fix Your Problems
No one can actually fix your problems but you. Your therapist will help you rediscover your strengths, understand certain things and gain more clarity. They will guide you so you'll make the best decisions for your future, but you are the one who has to do all the work.
6.

You Will Learn How to Express Your Feelings
Therapy is the best place to learn how to express your feelings, so take advantage of this. Don't quit, work with your therapist through your emotions and try new ways of thinking and feeling. You will learn how to deal with negative emotions, how to not let them overwhelm you and how to protect yourself from them.
As I've said before, you are the one who can solve your problems and you need to work in order to do it. It's not always easy and it's not always pleasant. You might have to revisit painful experiences, but you need to persevere, so you'll be able to overcome any difficulty that might affect your well-being and happiness.
Going to therapy can be a bit scary at first, but you need to be willing to work in order to solve your problems. I'm sure that once you notice how much your life will improve by seeing a therapist, you'll know that you've made the right choice. Have you ever been to therapy? What did you learn from that experience? Do you know any other important things everyone should know about therapy? Please share your thoughts with us in the comments section!
Sources: mindbodygreen.com, thesaltcollective.org
{{#comments_count}} Show Commnents ({{comments_count}}) {{/comments_count}}