Join AWS & Go Pink for Breast Cancer Awareness ...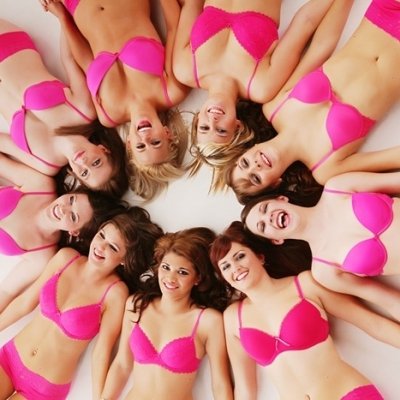 October is Breast Cancer Awareness Month, a topic that affects every woman and every man. Regardless of gender, age, or location, breast cancer is a subject everyone needs to be aware of, talk about, and support. In honor of Breast Cancer Awareness Month, in support of and in solidarity with everyone whose lives have been affected by breast cancer, All Women Stalk is proudly joining the Go Pink campaign and we urge you to do the same! You'll notice a lot of pink here at AWS, on our social media sites, and around the internet in general – take notice!
Cancer.org estimates that in the United States alone, there will be 232,670 new diagnoses of invasive breast cancer in women this year. There will be around 62,570 diagnoses of CIS, or carcinoma in situ, which is the earliest possible form of breast cancer and is non-invasive. This year, 40,000 women will lose their battle with breast cancer.
In the face of such sobering numbers, we have to stand in solidarity. When you see pink, talk about it. Talk to your mothers, fathers, brothers, sisters, aunts, uncles, and friends. Get informed. Most importantly, check yourself. Perform at-home breast exams, go to the doctor, get a mammogram, especially if you've never had one.
Because, you see, there's good news too. Although breast cancer is the second most lethal cancer for women, the death rates have been going down since 1989, and women below the age of 50 have seen enormous decreases. This decline is directly related to early detection and rising awareness.
Right now, there are nearly 3 million survivors of breast cancer in the US.
Educate yourselves, your family, and your friends. Celebrate your survival or the survival of a loved one. Stand in solidarity. Support every courageous, strong woman doing her best to battle breast cancer, in this moment and in all others. Join us. Go pink.
{{#comments_count}} Show Commnents ({{comments_count}}) {{/comments_count}}