8 Ways to Make Time Fly While Exercising ...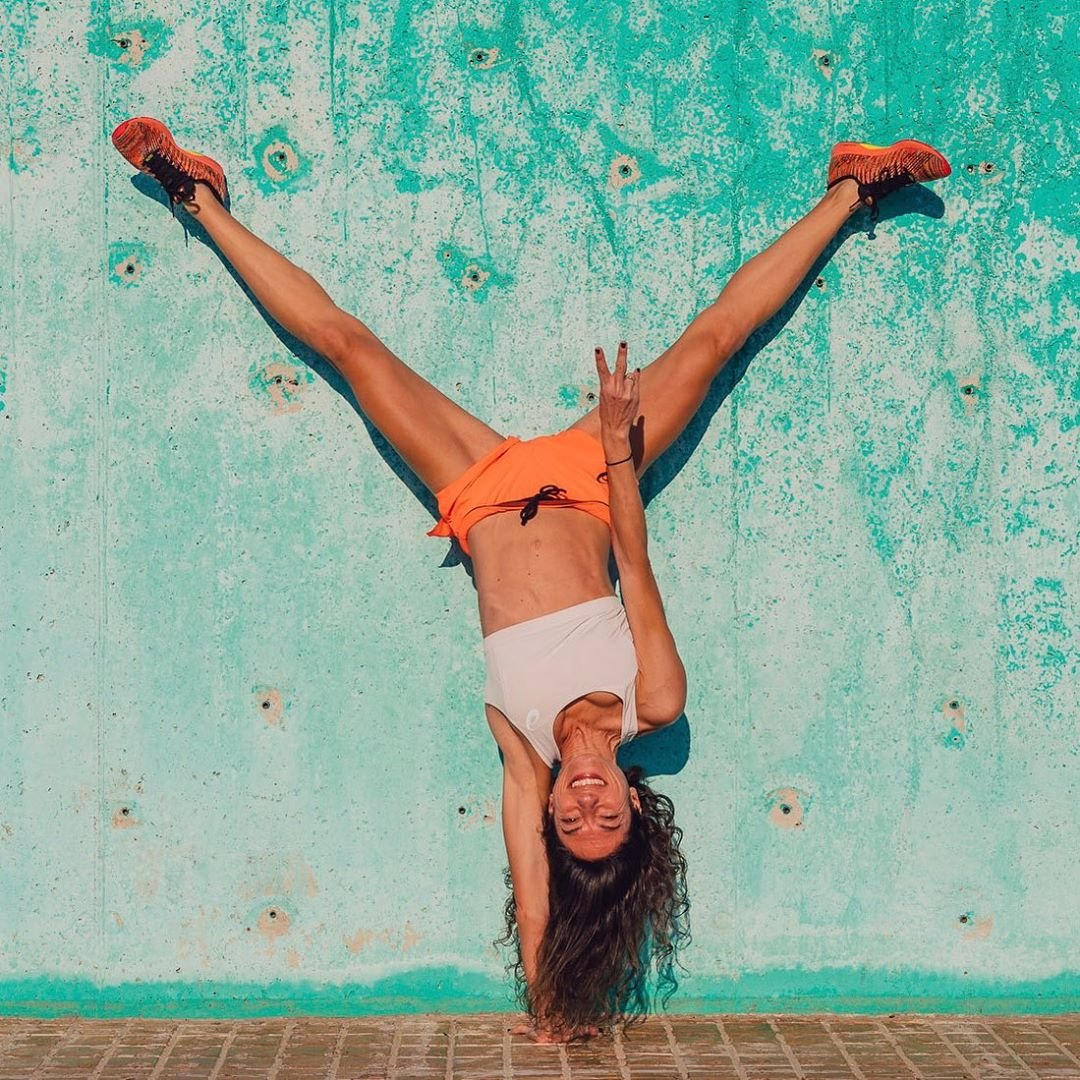 Most of us are prone to getting bored easily, especially when it comes to a workout. Guest contributors Anndi and Christie share a few tips on how you can mix things up and make time fly while getting your daily dose of exercise!
Let's face it—working out can be a drag. We know we have to do it, but sometimes we lack the motivation. It's all too easy to get into a rut and get bored with our routines. The key to maintaining some enthusiasm around exercising is to change things up so that you don't even notice the time passing. We've compiled a list of ways to distract you and keep you entertained while you're exercising so that you're done with your workout before you know it!
Many cities have guided hikes through interesting or historical parts of the city. From the "hidden" stairwells of Los Angeles, to the walking tours of the many diverse neighborhoods of San Francisco, to the historic sights of Asheville, North Carolina--chances are there's a guided tour in an area near you that you didn't even know about. Can't find one? Make your own! Get to know your city in a way you've never known it before. Create a Facebook group and post your adventure online so others in your area can enjoy your city from your unique perspective. Be a tourist in your own town--the time will fly by when you really allow yourself to explore.
When the weather permits, don't coop yourself up inside--bring your workout to a park! Whether it's yoga, weight training (kettle bells and resistance bands travel well), or cardio, head to a local park and breathe in the fresh air. People watch. Maybe even inspire someone else by your example to try a similar workout. Many parks have playgrounds or outdoor gyms you can take advantage of. In fact, you can even try this playground workout on brightcove.com. The lift to your spirits from being in nature will make the time pass quickly.
Single? Find a way to turn a workout into a date! If fitness is important to you, why not share that value with any potential partners? Getting physical and sweating together is sexy—seriously. Rent bikes and go for a ride, get to know each other while you talk and hike…up the romance factor and pack a picnic to share. In a relationship? Encourage each other by making dates to exercise together. Spending quality time with your loved one while supporting each other's health is a sexy way to make your workout race by.
Ok, we've all heard about how we're way too addicted to our phones (and other mobile devices). But you CAN use your phone to pass the time quickly while exercising! There are numerous apps that help you make the most out of your workout. Like a little competition? Fitocracy will provide challenges for you and your friends to overcome. FitMuses is a unique app that recreates the experience you have when you exercise with your girlfriend. We all know a workout flies by when we're listening to our friends share juicy stories with us, and FitMuses is the portable girlfriend you can take with you anywhere, anytime. "Walking Dead" your thing? Try Zombie, Run! and see if you would survive the Zombie apocalypse.
Walking a dog is a great way to pass the time while getting in some physical movement. Watching their joy as they explore the neighborhood is contagious. If you don't have a dog, don't worry! Did you know many animal shelters are looking for volunteers to walk their dogs? Volunteer dog walkers provide the daily exercise, affection and socialization that confined dogs need to stay healthy, happy and adoptable. So not only are you making the time fly by with your four legged friend, but you can really help homeless dogs get the exercise they need and deserve. A win-win for everyone!
Many of us listen to music while we exercise to lose ourselves in the sounds and rhythms. But sometimes we get so used to OUR music that we start to become aware of the time and exactly how long we've been working out. So why not swap playlists with a friend? Playlists should exceed your planned workout time so that if you truly don't like a song, you can skip it and still have enough left to fill the time you've allotted to your workout. Not knowing what to expect, and hearing songs you love that you weren't even aware existed, will definitely distract you from counting down the minutes!
7.

Sign up for a Fun Run or Adventure Race
There's something about being in a crowd that allows you to feed off one another's energy so that you hardly notice the distance or time. There's something special that happens when you're surrounded by like-minded people all striving towards a common goal--it's not about winning, it's about participating! Like a challenge? Find a race course with obstacles, like Warrior Dash, Tough Mudder, or the women-only Dirty Girl. Looking for something silly and fun? Try Foam Fest or The Color Run. Form a team with some friends and participate in one of the many adventure races around the country. Activities can include trail running, mountain biking, swimming, kayaking, orienteering—you name it! Getting outside your comfort zone and trying something new gets you fully engaged in the moment so that you don't even notice the time!
8.

Throw a Trampoline Party
Trampoline centers are popping up all around the nation. Take your kids, friends, or a date and fly through the air into a foam pit! Play dodge ball like you did in elementary school! Or just bounce in place if you need a low impact workout. The point is trampoline centers feel a lot like play time and not exercise time, which makes the time go by quickly. No trampoline centers nearby? Mini-tramps are reasonably priced, don't take up much room, and are a fun way to get in some movement while you watch TV. Don't be fooled though--you WILL get a work out!
Sometimes the hardest part about committing focused time to exercise is that the time spent doing it can seem to drag on. Who looks forward to boredom?! But by changing your exercise experience with the suggestions given, the time can fly by, which in turn will make you more motivated and inspired to incorporate more exercise into your everyday life. Correlate exercise with fun, happiness, and positivity and it becomes much easier to choose it each day!
{{#comments_count}} Show Commnents ({{comments_count}}) {{/comments_count}}