7 Health Benefits of Licorice You May Not Know about ...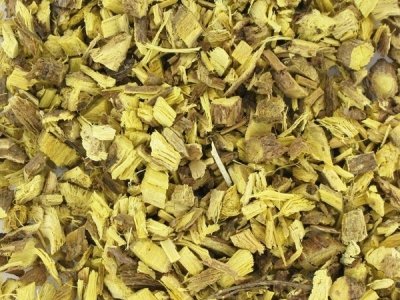 There are some health benefits of licorice that you may not know about. Licorice is fifty times sweeter than sugar and contains far less calories than the refined variety. The stem from the plant is a bit of a tongue twister and is known as Glycyrrhiza glabra. This herb has been used for centuries to treat a range of health problems. The raw licorice however, contains a substance called glycyrrhizin, which can cause high blood pressure and fluid retention but this ingredient is very low in licorice flavored confectionery.
There are a variety of ways you can include this herb in your diet. For medicinal purposes, manufacturers remove the glycyrrhizin to create de-glycyrrhised licoirce or DGL and it is sold in capsule or tablet form. You can of course treat yourself to a licorice chew when you fancy a sweet treat, and the other option is licorice tea as there are many blends for you to choose from. Here are some of the health benefits of licorice.
Although trials are in their infancy so don't get too excited, early signs show that the flavonoid oil in licorice may help to reduce body fat. This is one of the health benefits of licorice and is why I sometimes indulge in a licorice chew as a little sweet treat or a calming cup of licorice tea in the afternoon.
If you suffer from acne it may be worth looking into this herb as research from Korea has discovered that applying licorice (in the form of an ointment) can reduce spots and scars. It can also help reduce redness and itching for those who suffer from psoriasis and eczema.
When you get to a certain age, and thankfully I'm not quite there yet but I'm knocking in its door, female hormones can be something of a roller-coaster ride of hot-flushes, weight gain and depression, to name but a few symptoms of getting older. However, research has shown that licorice can reduce at least one of the menopausal symptoms, hot-flushes, by up to 80 percent. There are certain constituents in licorice which mimic oestrogen and therefore minimize the symptoms.
We live in a stressful world and as a consequence of modern living, stomach ulcers are an unfortunate and painful byproduct. Research however has found that licorice may help speed recovery from stomach ulcers. Sip on a calming and sweet licorice tea if you're suffering from acidity or discomfort as it can ease the symptoms.
Cold sores anyone? Luckily I don't suffer from them but this herpes virus and the resulting unsightly sore, can be annoying and embarrassing for some. It is believed that licorice can help by boosting the production of the proteins which are released in response to pathogens such as viruses.
For those who suffer from respiratory problems, the flavonoids in this herb may help as they have been shown to reduce bronchial spasms. Their anti-inflammatory properties help to open the airways and thin mucus secretions.
Sore throats are a pain, literally but if you're suffering from one this herb can help. Dissolve licorice capsules in water for a healing mouthwash, which can also help mouth ulcers. Just gargle two or three times a day.
I love incorporating different herbs in my diet so I can benefit from a range of their health benefits. Is anyone else a fan of licorice and has anyone benefitted from its healing properties?
{{#comments_count}} Show Commnents ({{comments_count}}) {{/comments_count}}