It's not enough to have a fantastic toothbrush, you have to use the very best toothpastes too. Of course, toothpaste is an intensely personal choice – and I mean that honestly! Some people need whitening products, others need toothpaste that battles sensitivity and cleans without causing pain. If you're tired of traditional options like Crest and Colgate and want to find something that leaves your teeth and mouth clean, germ free, and sparkling, check out some of the best toothpastes available on the market. No matter what the cost, they're well worth it -- your oral health and hygiene affect your overall health, plus anything that keeps you from those expensive fillings and root canals is a smart investment, right?
---
1

Dr Don's Antioxidant Tooth Powder
The best toothpastes work to kill germs and bacteria, which means they also banish bad breath. If you're a little wary of your breath, whether you've been diagnosed with halitosis or simply worry that your breath could be a little better, try Dr Don's Antioxidant Tooth Powder, which is available at TeraGanix for just $7.99. In addition to cleaning your teeth, it actually balances out the pH levels in your saliva, effectively dealing with alkaline and making your breath smell better. The powders tastes of vanilla and berries as well, so yum!
---
2

Dabur Red Toothpaste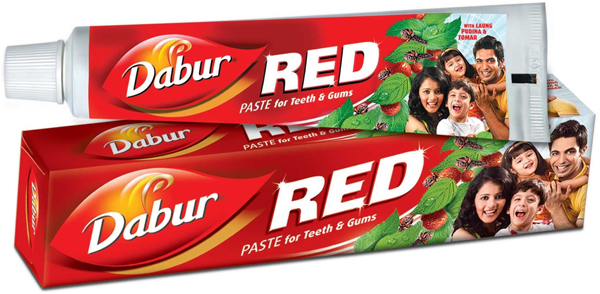 If Ayurvedic toothpastes are more your thing, Dabur Red Toothpaste is tops. It uses 13 natural ingredients, such as Tomar for killing germs, Laung for preventing toothaches, and Pudina for fighting bad breath. They all work together to ensure your oral health and make your teeth stronger. You can find it through several retailers online, ranging in price from $4.95 to $12.95.
---
3

Parodontax Herbal Toothpaste

Parodontax is an herbal toothpaste from Germany that's excellent if you need something that will take care of your gums. Gum health is just as important as tooth health, which is why this paste is such a solid choice. It uses ratanhia, which is very good for unhealthy or painful gums, and relies on all-natural, cleansing mineral salts to clean your teeth and gums. Amazon has this product for $14.40.
---
4

Theodent

Theodent has a number of products, including a toothpaste made especially for children. Theodent Kids is free of fluoride, so if the kids swallow it (which happens a lot), no worries! It also contains cocoa bean, so getting the kiddies to brush won't be such a hassle. Theodent 300 is made for people who want a lot of Rennou, the company's alternative to fluoride, in their paste, but it's still completely safe if swallowed. Theodent Classic, like the others in the line, uses cocoa bean, and it has a lesser concentration of Rennou. All three toothpastes are available through theodent.com for $9.99.
---
5

Toms of Maine

Toms of Maine has tons of products as well, including other oral hygiene products like mouthwash and brushes. Toms prides itself on being all-natural wherever possible, in addition to offering something for everyone. There are sensitive toothpastes, options with and without fluoride, botanical pastes, toothpastes for kids, whitening pastes – basically, you name it, you'll find it, and they're available everywhere at very affordable prices!
---
6

Rembrandt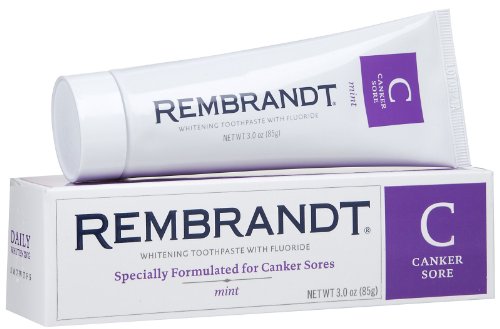 Rembrandt is a well known brand as well, with plenty of options for gorgeous whitening. Intense Stain toothpaste will get rid of even the worst stains from coffee, nicotine, or red whine, as will Deeply White, which offsets the icky taste of peroxide with refreshing mint. There's even a Gentle White toothpaste, which is sensitive enough to work with sore mouths, especially if you suffer from canker sores. Rembrandt is available from all your favorite retailers as well, generally for less than $7.00.
7

Sensodyne

Sensodyne is excellent for anyone with tooth sensitivity or tender gums. You'll be able to get your teeth squeaky clean without suffering from any pain. There are lots of options, from mint to original, as well as the 24/7 All Around Foaming Sensitivity Protection, 24/7 Paste Sensitivity Protection, and Original Protection. Pick your perfect paste at an incredibly affordable price, because Sensodyne is available pretty much everywhere.
You have to take care of your teeth – you'll be glad later. Make sure you have all the best products, from toothbrushes to mouthwashes to the best toothpastes, remember to brush twice a day, and don't forget to floss! What's your favorite toothpaste?
Special thanks to Tamara Masco, our Health and Beauty expert, for finding these products.
---
Comments
Popular
Related
Recent