7 Home Remedies That You Should Follow ...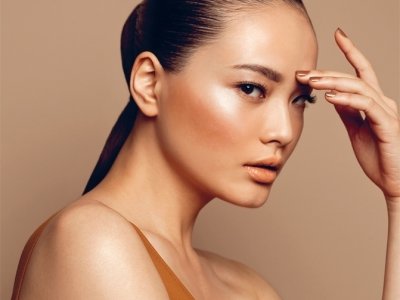 Of course there is always a medication for most ailments, but what if you could use one of the home remedies that will work great and be all natural? Sounds great because it is true, and there are numerous remedies that can help you. There is a natural prescription of health in your very home in the refrigerator or pantry, you just have to know what it is. Here are the natural home remedies that you should follow
Are you waking up with a sore throat often this winter? Before you rush to the pharmacy for throat ailments, try this natural remedy of one tablespoon of honey, followed by a tablespoon of apple cider vinegar. This natural remedy will heal your throat while the honey coats and soothes your sore throat. This is one of the best home remedies I utilize because it works wonders!
2.

Skin Discolorations and Acne
Have you ever had horseradish on a sandwich and felt your mouth on fire? Well horseradish does more than sizzle your stomach! Try this natural remedy on your face and it can help even your skin tone, lighten skin discolorations and send a pimple running for the hills. Just put horseradish on your face and wait 5 minutes, then remove with water.
Tired of lathering lotion on your face only to find your skin still looks tired and dry? Then try a natural remedy right in your refrigerator. If you lather your face in mayonnaise, your skin will have a natural glow. Mayonnaise has soybean oil in it, which will restore the look and feel of your once healthy skin. Simply slather on and wash off in 30 minutes to reveal a natural glow!
Blue cheese does more than adding flavor to your salads and turkey burgers, it soothes muscles and aches. Blue cheese reduces inflammation so it will alleviate this pain. Simply rub blue cheese on your muscles and wait 20 minutes. You will be in awe to see how amazing this natural remedy is! And you will rescue your body by removing those nagging aches and pains.
5.

Restore the Life of Your Hair
Is your hair looking dull, dry and overworked? Give your hair that needed boost by using the natural remedy of olive oil for restoration. Simply rub olive oil into your hair and wait 30 minutes before washing out. You will reveal a restored, beautiful head of hair that will turn heads.
Are you feeling bloating around your waist and looking for a way to reduce this? Look no further than your refrigerator! Slice up a lemon and squeeze the juice to put into a glass of water. Lemon is a natural diuretic that will help you to reduce your bloating and feel relief.
Brush your teeth with apple cider vinegar to remove stains while brightening and whitening. This will kill bacteria and germs while whitening your teeth.
Hope you have enjoyed my natural remedies. These natural remedies will save you a lot of money and are all natural remedies that you can find right in your very own home. Do you have any natural remedies that you use? What is your favorite home remedy and why?
{{#comments_count}} Show Commnents ({{comments_count}}) {{/comments_count}}