7 Wonderful Wellness Trends for 2015 ...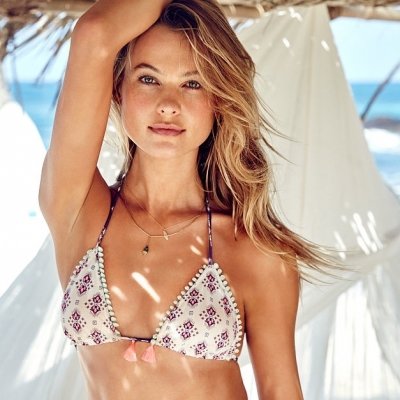 What are the new wellness trends we can expect in 2015? Will there be intriguing new exercise classes? And what about looking after the mind as well as the body? Check out some of these wellness trends in the coming year and give your fitness a boost …
Recently a new café opened up in London serving … cereals. Yes, nothing but breakfast cereals. It's a fun idea, but far from healthy. In 2015 we can expect to see more restaurants opening up serving healthy fare like gluten-free or organic food, so that diners with special dietary requirements can also enjoy a tasty meal out. Eating out doesn't have to be a hazard to your waistline either!
The same old keep-fit classes can get a bit repetitive, so new styles of classes can revive your enthusiasm for exercise. One style tipped for success this year is barre work. It seems that ballet exercise isn't just for would-be ballerinas, as more women will discover how good barre work is for shaping up.
Juicing is hardly a new trend, but this year we'll take it up as never before. With more and more designer juices and smoothies in the stores, consumers are growing ever more aware of the health benefits of fresh juices. This year will see sales of home juicers rise, as new and better models come onto the market. With kale being hailed as a wonder food, you'll be able to make your own tasty and healthy green juices.
Here's the trend I want to see more of this year, and long may it continue. Enough of fat-shaming and skinny-shaming; this year acceptance of different body shapes and sizes will grow. There's no single ideal body, so let's focus on being healthy, rather than being the 'perfect' shape and weight. Hopefully fashion and the media will recognise this trend as a worthwhile one.
Are you always swearing you'll join a gym soon, but can't afford the fees? There's a simple solution: catch up with the new trend of outdoor workouts. Running or outdoor sports have always been popular, but people are also turning outdoor objects such as park benches or fire hydrants into workout equipment; like a less athletic version of parkour, it's about using what is around you to keep fit.
Greed may have been good in the Eighties, and there will always be people who prize money above all else. In 2015, however, more people will be looking for a more meaningful way of spending their lives. We do need money to pay our bills, but it's also essential to have things in your life that make you content. Feed your soul in 2015!
This fitness trend will be a boon for the busy person who doesn't have time for a longer class. It's also good news for anyone who just doesn't want to do a longer workout. With studies showing that a briefer session can be equally beneficial, the short workout is set to become one of the trends of 2015.
So if you've neglected your physical and mental well-being in 2014, make 2015 the year you find a great new way to keep fit! There's something for everyone, so give these new trends a try. What are your health goals for the coming year?
{{#comments_count}} Show Commnents ({{comments_count}}) {{/comments_count}}